Broadcast Equipment - Manufacture Sponsors

PORTABLE TEST EQUIPMENT that's very Friendly, ultra-Fast and Flexible too.
Generate Video & Audio signals
Monitor Pictures, WFM, Vectors
Audio: Listen, Level & Phase
TDR Installation & Cable Tester.
......and very cost effective!
Broadcast Equipment - Manufacture Companies
In Mitcham, Surrey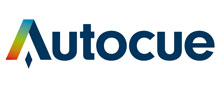 Autocue
Unit 3 Puma Trade Park, Surrey
Tel : +44 (0)20 8665 2992
Autocue (The home of QTV teleprompters) has been the leading provider of teleprompters to the broadcast industry since their introduction in the 1950s, and are the original...


RTS is an industry leader in the design and manufacture of intercom solutions. From the Advanced Digital Audio Matrix (ADAM) systems used to coordinate major network...