Broadcast News
31/08/2000
SCHNEIDER OPTICS, INC.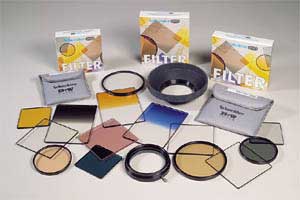 THE SALES and marketing arm of Schneider-Kreuznach, the German parent company, is providing high-quality filters and lens accessories to help improve the making of motion picture and television features around the world

A Tradition of Excellence Continues and Expands
Joseph Schneider founded the Schneider Optiche Werke (Optical Works) in 1913. Based in Bad Kreuznach, Germany, the company soon grew into a world leader in high-performance lenses. In 1947, Berlin's Walter Biermann and Johannes Weber created B+W Filters, which quickly became world-renowned for high-quality optical filters. The two companies merged when Schneider-Kreuznach bought B+W Filter in 1985.
Schneider Optics, Inc. was originally established in the United States in 1972 to provide distribution throughout North America, as well in other regions not directly served by the factory in Bad Kreuznach.
Schneider motion picture and television filters are the result of Schneider's excellence in lens and filter manufacturing. Today, Schneider filters for motion pictures are designed and manufactured in the United States.
Because America is considered by many to be the world-capital of motion picture production, it is not surprising that Schneider Optics in the U.S. spearheads development, manufacturing and marketing of filters for professional motion picture and television cameras.
Company-wide, there is a total Schneider commitment to the motion picture and television industries, which ensures that professional cinematographers and videographers have available the finest filter systems that can be provided by the latest state-of-the-art optical technology.
In mid-2000, Schneider Optics acquired Century Precision Optics, in North Hollywood, California. Since that time, Schneider now has business offices, warehouses and development teams on both coasts of the United States. Through this subsidiary, Schneider now also provides professional lenses and lens accessories used by filmmakers and videographers worldwide. Founded in 1948, Century first gained a reputation for lens repair and custom modification. Since then, a stream of new optical systems has emerged, including periscopes, low-angle prisms, a broad range of video lens accessories and custom lens conversions. In 1992, Century received a Technical Achievement Award from the Academy of Motion Picture Arts and Sciences.

Superior Quality
Schneider optical engineers have made many technical advancements in motion picture and broadcast television image quality with their introduction in 1996 of the Schneider filter line. As they were from the start and continuing today, Schneider filters are diamond cut from crystal-clear, water-white optical glass. They are ground and polished to precise flatness and plane parallelism (the exact parallel relationship between the front and back filter surfaces), which is verified by a laser interferometer. Each filter is then tested with a densitometer to ensure consistent density, and tested for proper light transmission with a spectrophotometer. As a result, Schneider filters can be used in front of long focal length lenses, singly or in combination with other Schneider filters, to make combinations that provide an even greater range of control. All Schneider filters are designed and manufactured with the highest possible degree of consistency, enabling them to be swapped mid-shoot with no discernable variation in colour or effect. In addition, the unprecedented purity, colour saturation and repeatability of Schneider filters virtually eliminate the need for lab colour timing corrections caused by other filters.

An Expanding Line of Optical Glass Filters
The growing line of fine Schneider filters includes numerous softening filters, the well-established True-Pol_ and other types of polarizers, NDs, colour correction, diopters, UV and enhancing filters. Slim-line filters for wide-angle video lenses are also available, as are adapter rings and lens hoods. All are included in the Company's brochure, available upon request, or on our website.

Classic Soft(tm) Filters Set Higher Standards For Diffusion
Schneider has developed a series of subtle and effective softening filters that can be used freely, without fear of compromising the high quality of modern lenses. These filters blend small wrinkles and blemishes, while maintaining overall sharp focus that conceals the fact that a softening filter was used. In the normal range of exposure, this filter imparts only a closely confined, very subtle glow to highlights. Schneider Classic Soft filters are made possible by state-of-the-art optical technology, and a proprietary Schneider manufacturing technique that produces a Micro-Lenslet(tm) array within each filter.

Black Frost(tm) Filters
These styling or mood modifying filters subtly enhance a scene without degrading the image quality. They flare highlights, mute colours and tone down contrast, while retaining rich blacks. This is a very useful combination of effects for 16mm, as well as for HD and standard video.

For more information contact Schneider Optics, Inc., 285 Oser Avenue, Hauppauge, NY 11788 USA. TEL: 631 761-5000, FAX: 631 761-5090; info@schneideroptics.com; or visit www.schneideroptics.com.
Top Related Stories
Click here for the latest broadcast news stories.