Broadcast News
17/01/2023
Humly Expands Its Workplace Solutions Line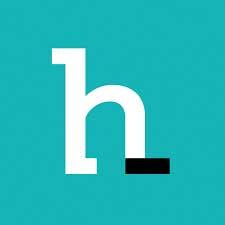 Humly, a workplace experience company with more than a decade of innovation for modernizing business environments, has expanded its Humly Workplace Solutions line with two new products that accentuate its message of freeing minds, reducing friction, and simplifying interactions in rapidly-changing workplaces.
Now available, the new Humly Visitor and Humly Floor Plan products will prominently figure into Humly's broader message at ISE 2023, where the company is an official ISE Show Platinum Sponsor. That message will emphasize how businesses can efficiently adopt networked workplace solutions that help them navigate changes such as hybrid work strategies. While the greater global business community have embraced flexible work schedules, many continue to struggle with how once-typical business operations are affected as they enact new policies.
"The acceleration of hybrid work has forever changed the modern workplace, and many organizations have more questions than answers," said Anders Karlsson, CEO, Humly. "We continue to evolve our award-winning Humly Workplace Solutions brand to bring intuitive functionality and visual clarity that bring ease and focus to everyday work life. ISE 2023 presents an opportunity to communicate Humly's sole mission is to help businesses solve unfamiliar problems and increase workplace productivity, as opposed to adding afterthought features to existing platforms in an attempt to address these important challenges."
Humly Visitor and Humly Floor Plan join existing Humly Workplace Solutions products (Humly Room Display, Humly Wayfinding, Humly Reservations, Humly Desk Booking) to formulate a more comprehensive suite of workplace solutions to book, manage and optimize office spaces for businesses of all sizes. Humly Visitor is an innovative "check-in to check-out" solution that tracks the visitor's journey for security and optimization, while reducing friction and frustration for visitors as they navigate unfamiliar territory. Visitors can check-in, approve terms and conditions, and automatically register parking spaces, while hosts are alerted of arrivals to greet guests with friendly messages and trigger visitor badges, for example.
Humly Floor Plan addresses the challenge of booking workspaces in hybrid business environments with flexible, dynamic worker schedules. The product provides a comprehensive 3D overview of meeting room, desk, and parking space availability on each floor, in each building, and in every garage, providing a true enterprise-level solution for any business office or campus. Workers can check availability for new bookings en route to the office, and remotely manage existing bookings to reduce frustration on arrival. Inside the office, Humly Floor Plan's 3D visualization tool provides a view of available (green) and unavailable (red) spaces on passive displays. Humly Floor Plan can also be used in interactive mode to book spaces in real-time using a touchscreen kiosk, for example.
All six self-developed Humly products, including the six-time award-winning Humly Room Display launched in 2020, are available to use and proven to work in any combination based on business needs. The seamless interoperability of all Humly Workplace Solutions also eliminates integration chaos and security concerns, while custom hardware and a flexible API ensures freedom and interoperability with a customer's broader technology ecosystem.
Humly will announce a seventh game changing hardware solution at the start of ISE 2023, which takes place January 31-February 3 at Fira Barcelona Gran Via in Spain. Humly exhibits at Stand 2R650.
www.humly.com
Top Related Stories
Click here for the latest broadcast news stories.