Broadcast News
29/03/2022
LG Business Solutions And Densitron Announce New Partnership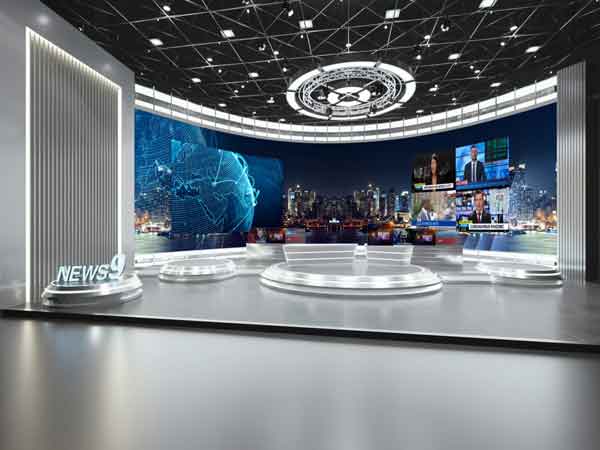 LG Business Solutions and Densitron have announced the formation of a new partnership.
The integration of Densitron's Intelligent Display System (IDS) platform with the LG IP-connected displays that have already become industry standard will increase broadcast installation options as the companies enhance and adapt their offerings to the needs of its sector-specific customers.
LG's high-end display solutions now support a variety of IP communication protocols, making them an ideal fit for professional installations based around the Densitron IDS platform. With a wide range of control rooms and media centers deploying LG display solutions, it made sense for the two companies to move to a more formal collaboration.
Reuben Such, Global Business Director at Densitron IDS, commented: "Having had an initial conversation with LG, it was apparent that their next goal was to become more established in broadcast. So, for media-type environments, they had been looking at how screens might be controlled and whether they might be able to offer some form of reliable UI-based control solution via their integrators and channel partners. And, of course, that is exactly what we are able to provide with IDS."
Whilst the initial focus will be on more straightforward control-room applications, Such also sees potential for IDS to be deployed with other LG products that are suitable for studio environments: "They have such a wide range of digital signage products that are already used in studios, as well as a display range that encompasses many different models and sizes. But for the moment, the emphasis will be on promoting the integration of IDS with LG's IP screens."
To this end, the two companies plan on highlighting their partnership at a series of LG eco-partner open day events this year. Joao Moreira, Enterprise Business Development Manager at LG Business Solutions Europe, explained: "We look forward to welcoming system integrators, consultants and end-users to our showroom, where we will have a full IDS and LG displays set-up, enabling us to explain the whole collaboration between LG and Densitron in detail."
www.densitron.com
Top Related Stories
Click here for the latest broadcast news stories.