Broadcast News
22/11/2021
Dell EMEA Deploy's EasyBroadcast's End-To-End OTT Streaming Solution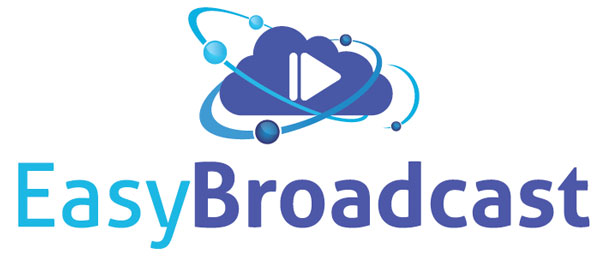 EasyBroadcast has announced that Dell EMEA has deployed the company's end-to-end OTT streaming solution for corporate and live events.
With EasyBroadcast's patented Viewer-Assisted Delivery (VAD) technology, Dell EMEA can reduce dependency on network bandwidth while enjoying high-quality, reliable communications around the globe.
"We needed to be able to stream our events worldwide with exceptional quality and without being limited by bandwidth constraints," said Pascal Nuger, event manager at Dell EMEA. "EasyBroadcast's solution extends our reach, allowing us to stream content with superior video quality, less buffering and latency, and increased bandwidth efficiency. The EasyBroadcast team is experienced in streaming deployments, simplifying the implementation of our new enterprise-wide streaming platform."
EasyBroadcast's end-to-end streaming solution makes it easier for Dell EMEA to manage and deliver web conferences, speeches, and corporate events addressing employees, customers, and partners. The solution's dashboard with real-time analytics, monitoring, and alerts provides Dell EMEA with unique and actionable insights to improve quality of service (QoS) and quality of experience (QoE) for viewers.
The EasyBroadcast solution combines a standard client-server model and a VAD broadcasting model, where each computer acts as a distribution server as soon as it receives a piece of information. Viewers are selected intelligently via geolocation and QoS matching algorithms to optimize connections, saving Dell EMEA up to 90% on bandwidth-related costs. By placing the video signal closer to the end user, VAD technology improves latency and ensures a flawless viewing experience, while giving viewers the option to record and download streamed sessions.
"Dell is a global leader in IT and digital business technologies, and we're excited to provide them with a reliable solution for communicating across the enterprise," said Soufiane Rouibia, EasyBroadcast CEO. "Since deploying our VAD technology, Dell EMEA has dramatically improved the quality of experience for live streaming events, keeping employees, partners, and customers better informed and better engaged."
www.easybroadcast.fr
Top Related Stories
Click here for the latest broadcast news stories.