Broadcast News
01/09/2021
Migo Deploys Dalet Flex Media Logistics Platform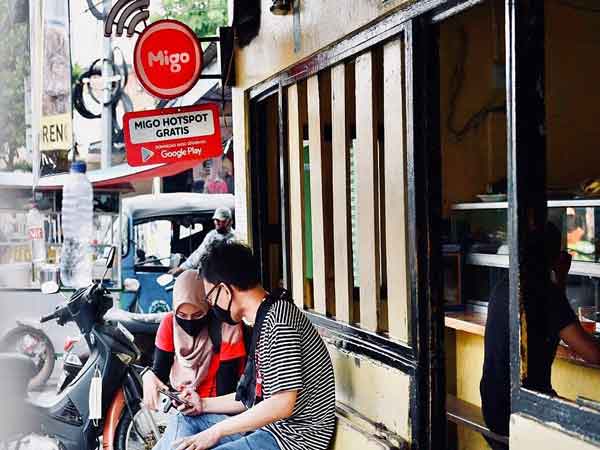 Dalet has announced that Migo is using the Dalet Flex media logistics platform to manage its data delivery operation and geographic expansion.
Migo is a disruptive digital distribution service designed for emerging economies and mass markets. Bridging the data divide for billions of consumers, the service brings the best bits of the internet to the corner store. Currently, Migo offers a variety of premium video content for download over local WiFi hotspots called Migo Download Stations (MDS) for offline viewing on mobile devices such as smartphones and tablets.
The solution is currently offered in the Jakarta Metropolitan Area where smartphones are common, but high-volume content download or streaming over cellular is often not possible due to limited budgets or insufficient broadband infrastructure. The cloud-based Dalet Flex platform, an integral addition to Migo's unique tech stack, manages the complex video and metadata packaging requirements, ensuring delivery meets partner service license agreements and compliance regulations.
Migo's innovative workflow has been shortlisted for the prestigious IBC2021 Innovation Awards and will be presented at the NAB Broadcast Engineering and IT Conference (BEIT) on Wednesday, October 13 at 11:30 AM PST.
Dalet Flex's native cloud architecture provided the immense flexibility that Migo needed to adapt to changes caused by the pandemic, while supporting its ambitious growth plans to scale to 1,000 locations this year. It serves as the foundation that connects Migo's Taiwan, Philippines and Indonesia content operations with comprehensive media logistics capabilities fully orchestrating content packaging. With content priced to compete with a bottle of soda, Migo's dynamic business model benefits from Dalet Flex's precision in managing content to mitigate mistakes and optimize operations at every level. Hosted on Amazon Web Services (AWS), the end-to-end workflow simplifies the many upstream and downstream adjustments while providing transparency into the business.
www.dalet.com
Top Related Stories
Click here for the latest broadcast news stories.