Broadcast News
02/07/2021
New Partnership Unlocks Robust Weather Data Analysis Tool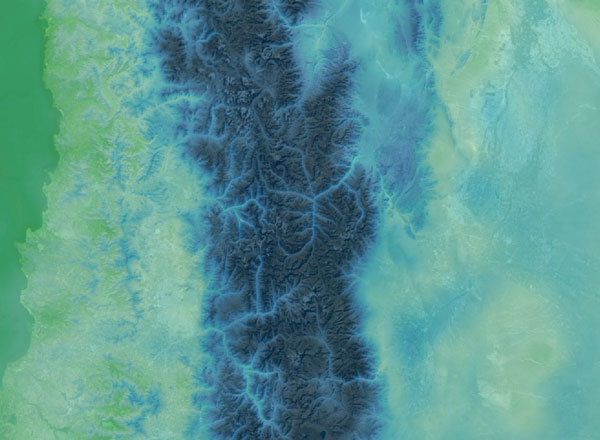 A new and improved weather data analysis tool is set to generate more informative and engaging weather reports.
Polygon Labs has joined forces with Meteomatics AG to enhance its Ipsum Weather. Polygon Labs pushes the boundaries of interactive data applications and visual branding, and will combine its expertise with the weather data service company which develops meteorological software products, processing and providing weather data and consulting work.
Through the partnership, Ipsum Weather connects to Meteomatics' data feed and builds up a database of point data, image data and model data. The data is then curated inside Ipsum, where the meteorologist can make updates (such as a change of temperature or a weather condition). Ipsum Weather connects to the Vizrt live production ecosystem to provide this curated weather data to the newsroom and control room graphics, and the graphics are played using Viz Engine or Unreal Engine as full screen, AR or VR graphics.
"We're continuously investing in the development of our API services and weather database and our partnership with Polygon Labs is another example of this. By integrating Meteomatics forecast data into Ipsum Weather, we're able to tap into a very sophisticated analysis tool that's a huge advantage for broadcasters," said Martin Fengler, CEO at Meteomatics.
Ipsum Weather is Polygon Labs' weather data feed aggregation and visualisation platform, which seamlessly aggregates any data feed from weather service providers, including point data weather conditions, forecasts, isobars, satellite and radar imagery. It takes full advantage of the Vizrt live production ecosystem from the newsroom to the control room. The combination of Vizrt's innovative Flexible Access Suites and Polygon Labs' Ipsum subscription services delivers a powerful, flexible template-based graphics solution.
David Jorba, Chief Strategy & Business Development Officer, Polygon Labs, added: "Through this partnership, we're able to give our customers the chance to tell a story with weather data. Meteomatics is a great match for our Ipsum Weather using storytelling platforms like Vizrt and Unreal Engine."
www.polygonlabs.us
Top Related Stories
Click here for the latest broadcast news stories.