Broadcast News
18/03/2020
Clear-Com Appoints Director Of Sales For The Asian-Pacific Region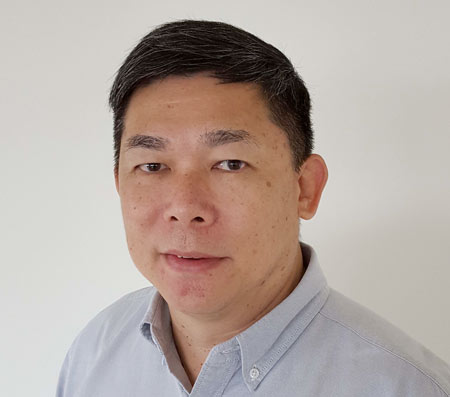 Clear-Com® has appointed Peter Fong as the new Director of Sales for the Asia-Pacific region.
With system sales and a customer base that continues to grow, Peter's appointment to this role will centralize the company's presence in the region. Peter will be responsible for developing and implementing sales strategies and ensuring his team is supported and meeting their sales goals.
Peter brings a wealth of global technical sales experience, with over 20 years in sales/marketing and business development for technology companies. In his latest position, Peter worked for Net Insight as Head of Sales, APAC, and prior to that he worked for Globecast Group as Sales Director and Netia as Head of Sales—in both roles he was also responsible for the APAC region. In these roles he became very familiar with the nuances of the market and what is required for sales success in the area.
"As we continue to experience very strong growth, particularly in China and the wider Asia-Pacific region, we are committed to ensuring that we have knowledgeable personnel to support it," commented Chris Willis, Clear-Com Vice President of Worldwide Sales. "Peter brings significant sales experience and valuable knowledge of the region, and he will be an asset to our continued growth there. I'm thrilled to have him join the Clear-Com Sales Team."
Peter will report to Chris Willis and will oversee Jeffrey Wu, Regional Sales Manager and Chief Representative China; Hans Chia, Regional Sales Manager Southeast Asia; Brian Chow, Regional Sales Manager Korea and Japan; and Raymond Lau, APAC Systems Consultant/Pre-Sales Application.
www.clearcom.com
Top Related Stories
Click here for the latest broadcast news stories.