Broadcast News
26/02/2020
ATG Danmon Reports Four Projects Almost Complete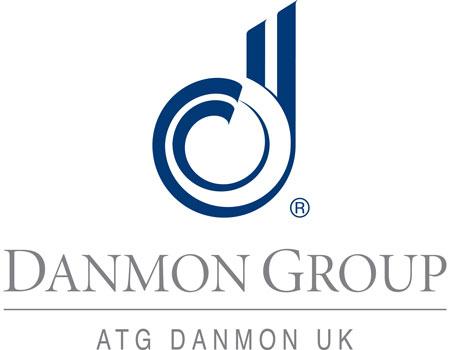 Following the recent completion of a full broadcast-quality training facility for Cardiff University's School of Journalism, Media and Cultural Studies and an HD/UHD production studio for the London headquarters of That Lot, ATG Danmon reports an active start to 2020 with four projects nearing completion.
A relocation project is currently in progress at the UK premises of a multinational media organisation. This will include the integration of new studios and control galleries plus a green-studio suite for colour-overlay productions. New equipment will include a production switcher which will be used to mix video coming from robotic pan/tilt/zoom cameras used in the studios. ATG Danmon will also be integrating new camera equipment in the main news studio plus a roof-mounted remote POV camera. Cable prefabrication was performed at ATG's Letchworth headquarters prior to the onsite build.
Also in progress is a multicamera UHD video production facility for the London offices of an internationally active services company. ATG has designed, integrated and configured a full TV studio and production control gallery plus a podcast studio with its dedicated control room, edit suites and a green room. The project also included cabling through from the control areas to a technical apparatus room. Three of the cameras are mounted on robotic pedestals. Core of the production control gallery is a UHD switcher with advanced chroma key capabilities that can be used to deliver a wide range of graphic effects. Equipment in the primary technical room which includes digital glue, distribution amplifiers, networking, storage servers, a tape library with LTO-8 drives, routing and analogue/digital audio interfaces.
Refurbishment of external facility boxes for a major UK broadcaster is nearing completion at sites in Westminster which are used for parliamentary news reporting.
Further west, ATG Danmon has completed a large-scale systems integration project including the installation and interconnection of production infrastructure. "Our role was to integrate the technical systems in all the key production areas across all three floors of the new building," said ATG Danmon Project Manager Howard Dixon. "These included the control gallery, lighting control room, audio control room and central apparatus room. A key element of the project was the interconnection of 42 positions at various locations, including triax and SMPTE camera cabling, video, audio and data cabling, fibre tie-lines and low voltage power cables for facility boxes. Construction of the building was ongoing throughout the project so we liaised closely with the studio's technical team and other contractors on site."
www.atgdanmon.co.uk
Top Related Stories
Click here for the latest broadcast news stories.