Broadcast News
17/09/2019
CommScope Adds Two Next-Generation Additions To Its RDK Video Accelerator Portfolio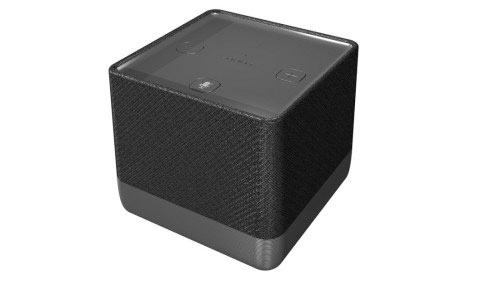 CommScope has announced two next-generation additions to its RDK Video Accelerator portfolio: a Smart Media Device (SMD) platform 7852 featuring Wi-Fi 6® connectivity, as well as an IP Client VIP7802 with Wi-Fi 6®. Both devices include AOMedia Video 1 (AV1) and high dynamic range (HDR) capabilities.
Each of the advanced device platforms support RDK for video development, enabling service providers to accelerate time-to-market with new 4K video experiences, customized user experiences, and web-based applications. The RDK open-source platform standardizes core functions to give service providers unprecedented customizability and control over device experiences in the home.
The new platforms are part of CommScope RDK Video Accelerator, jointly developed by CommScope and RDK Management. The accelerator's growing portfolio offers a range of devices that come pre-installed with the latest version of RDK open source software, the Metrological® App Store, and tools to customize services. CommScope RDK Video Accelerator is commercially available for service providers to shorten development and go to market sooner.
The addition of the new Wi-Fi 6® SMD and IP Client platforms to the RDK Video Accelerator portfolio represent a huge step forward for connected home entertainment, with exciting implications for a range of services and verticals.
The SMD platform combines the functionality of the primary devices in the connected home—set-top, speaker, smart assistant, far-field voice command technology and remote control—into a single piece of hardware, presenting service providers with an exciting new framework for personalized and aggregated services in entertainment, e-health, education, utilities, productivity, and more.
Both platforms come equipped with the latest Wi-Fi 6® technology for fast, high-reliability, low-latency service delivery. Each device features the latest AV1 and HDR technologies to
enable the latest streaming video experiences throughout the home, rendered in dynamic and vivid 4K.
CommScope will demonstrate the new SMD and IP Client platforms at IBC from 13th – 17th September 2019 in Hall 1, Booth #B19. CommScope's Charles Cheevers, chief technologist, Customer Premise Equipment, will also present details on the collaboration on 17 September during the RDK Euro Summit.
www.commscope.com
Top Related Stories
Click here for the latest broadcast news stories.