Broadcast News
13/08/2019
Marketing Success For Technology Companies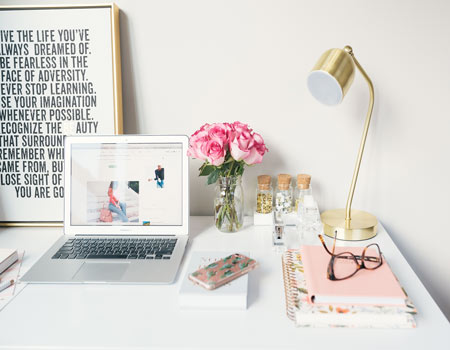 As marketeers in the broadcast technology market, what are the two major things for successful Digital Marketing?
Content creation and content distribution.
A quick recap, why do Digital Marketing?
Digital marketing is utilizing the internet for brand building and lead generation. As an
alternative to cold calling
, you can make the internet work 24x7 to generate new sales opportunities. Think about it, where is the first place you go when you are looking to buy a new product?
OK, I have my content, what should I do with it?
Your content could be a blog, white paper, press release or a customer success story. Is it enough to post it on the company web site?
It depends. Our initial aim of content creation is to drive relevant traffic to our website. Putting it on the website will drive traffic to come. By the way our ultimate aim is to convert the visitor into a lead. High website traffic is not everything despite what some marketeers claim.
Sometime referred as content seeding, content can be promoted by taking the URL link of he content and pushing it out onto social medium platforms that may well include LinkedIn, Facebook and Twitter with an appropriate tagline. Your followers and any people sharing your posts will direct people to your website assuming it is a compelling post for them. This means it is great for increasing website traffic, which is one of the aims. But only using social media links alone is not so good for a Search Engine Optimization (SEO) strategy as by default social media links have "nofollow" tags. Google will not give "SEO Juice" to a "no follow" link as it is basically telling the web index crawler to ignore the link. There is some circumstantial evidence that Google will follow regardless, but these links should not be relied upon as part of an SEO strategy for high ranking but is a good start for driving some traffic.
To generate more traffic outside our normal social media circle of influence, then online content needs to be found through search engines or other influencer platforms such as content portals that target your demographic. As part of your content distribution, you should identify online portals where you can submit content. For example, the
Broadcast File and Video Portal
is a great portal for broadcast technologists. Initially a good place to look are news portals which allows you to submit Press Releases (PR) for free, and in many cases will keep any keyword links intact that you are using to link back to your website. Themed keyword links are a major part of any SEO strategy.
Some of the more generic content distribution platforms include Medium, TechCrunch, Recode, Forbes and Quora. They may have "no follow" links but are still good for generating traffic – they also send emails to their subscribers and if your article fits their interest, they may include a link to your article. However you must ensure you follow their
guidelines for being a contributor
.
Having backlinks back to your website is not only good for SEO but having compelling interest on your website means traffic can be converted into leads. Bear in mind only a tiny number of visitors will fill in a contact-us form, so often having a "Call to Action" will help.
What is a Call-To Action?
This is the process of converting a website visitor into someone you can market to directly. For example, you may have an eBook download, or a promotion for people to sign up to. They will leave their contact details which then gives you the opportunity to market to them directly over a period of time and hopefully nurture into a qualified opportunity. Do not rely on a visitor coming back later to find you when they want to buy. If you disappear from their radar, there is no guarantee they will find you and then you could miss out on a prospect.
What about being penalized by Google for having duplicate content in different places?
The latest information from Google does not mention duplicated content, it is more about copied content, in other words plagiarism. Cutting and pasted information from your blogs into other blogs will cause harm. If you are really worried about duplicated content, you sometimes have the option to use a canonical tag when submitting content, which is where you can state the original source as the master copy and so will not be penalized. But also the "no follow" tags will help. But the most ideal solution is to make the effort to create unique content - the more unique content you make, the better your visibility and listings when distributing content.
Can you recommend anywhere to post content specific to Broadcast Technology?
Submitting content to
www.4rfv.co.uk
is great place start, especially Press Releases. This gives you an opportunity to be included in Broadcast File and Video publication and their online portal.
Virtual-Hive.Com
is a brand-new platform where marketeers can post content specifically for the video and broadcast market and is especially useful for SEO. It is possible to include themed backlinks, there are guidelines for the maximum benefit. Also check out the 9
best practices for content writing in 2019
.
Top Related Stories
Click here for the latest broadcast news stories.