Broadcast News
12/06/2019
Telstra Reaches Milestone In Sports Broadcast Production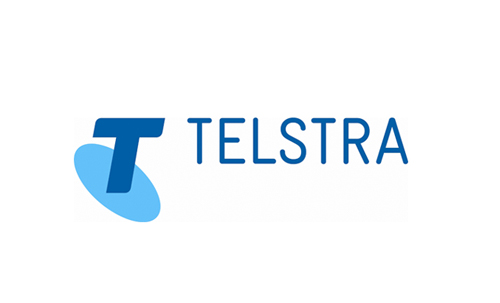 Telstra has enabled a significant milestone in sports broadcast production with the remote production and delivery of the International World Relay Championships in Japan for Independent Television News (ITN).

The event marked the first use of Telstra's Distributed Production Network (DPN), the company's high performance media IP network, for a live sports event outside Australia.

Working in conjunction with Nexion, Telstra transported 30 HD live camera and graphics feeds from the Nissan Stadium in Yokohama to Tokyo, and then onwards to the NEP Andrews Hub in Sydney, enabling the successful remote production of live coverage and competition highlights in Australia over the two days of the World Relay Championships. The signals travelled from Japan via diverse and hitless 10 gigabit-per-second circuits on the Telstra DPN to Sydney, using ultra-low-latency compression technology.

Andreas Eriksson, Director of Telstra Broadcast Services, said the collaboration between Telstra, Nexion and NEP Australia set a new industry standard for international remote production.

"The World Relay Championships is a unique event, and being able to provide athletics fans with two days of full, uninterrupted coverage produced in Sydney was very exciting," he said.

"After a successful Telstra DPN trial from the NEP Andrews Hub Sydney to Los Angeles last year, we were looking for an opportunity to use the Telstra DPN and the NEP Andrews Hub to produce an international sports event. ITN's broadcast of the World Relay Championships was the perfect two day event to debut the Telstra DPN outside of Australia at cable distances of 16,000 kilometers return trip," said Mr. Eriksson.

Bevan Gibson, CTO at ITN, said: "Our goal is to provide innovative broadcast solutions for the Rights Holding Broadcasters worldwide. The solution delivered on this occasion, with our partners Telstra and NEP, for the World Relays in Yokohama was nothing short of world-class. We knew that pushing the boundaries of what could be done would be a challenge, but working together, this solution demonstrated the art-of-the-possible."

Steve Kilsby, Director of Operations NEP, added: "Yokohama World Relays was a truly satisfying project to work on for the team in the Andrews' Hubs and on the ground in Japan. From its success, NEP has shown that with our technology and approach, distance is no obstacle to centralized production. The collaboration between NEP divisions in Australia, UK and Japan, along with the fantastic work from Telstra and Nexion, demonstrates we can seamlessly deliver innovative solutions and pioneering events. Our clients around the world can be confident we are ready for our next challenge, regardless of geography or complexity."

The Telstra DPN is an end-to-end IP network which has been custom built for the media industry. It enables professional media customers to produce live broadcasts at a distance from the actual event by sending multiple raw camera feeds, audio and equipment control signals over the network back to centralised production hubs. Such true remote production removes the need for onsite production facilities and provides secure links between sports venues and production hubs on a bespoke network. Remote production over long distances requires a network that has the special characteristics of high bandwidth, low latency, low jitter and low wander, which the Telstra DPN delivers in Australia and now internationally.

Top Related Stories
Click here for the latest broadcast news stories.