Broadcast News
17/04/2019
Tips On How To Start A Career In Film Editing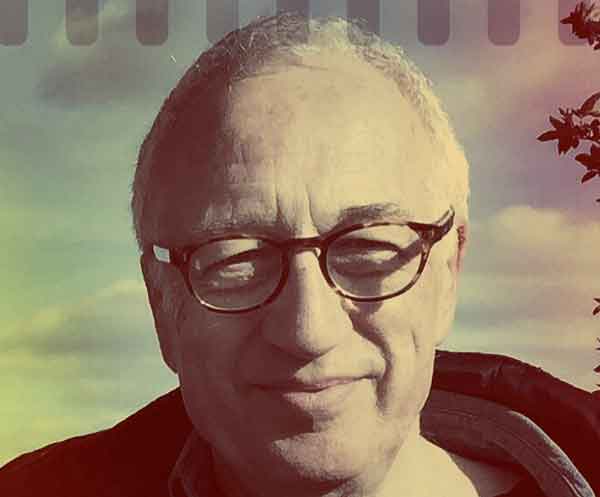 Freelance film editor Mick Audsley talks to The Soho Editors Creative Blog about his career and how he has worked in the business for over 40 years.

How did you start your career as an editor?
One of my fellow Royal College of Art students with whom I used to go and shoot stuff with had a camera and sound team and said there was a pilot for a version of King Lear and that there was nobody to cut it, so he asked me to do it. I thought of the 25 pounds I was going to earn and agreed to do it. The minute I started I got very excited about the process - it was like he hit me like a ton of bricks and I realised that's what I wanted to do.

What film did you most enjoy editing?
Most of the films that I've been lucky enough to work on I can only say I've had wonderful experiences. And largely that's not just to do with making something but it's to do with the pleasure of the collaborations and the fact that while we're making those particular films we were all joined with this joint venture. That's a wonderful side of the editor's job because you get to be a part of the whole thing, not just the shooting crew but the whole process - the sound and the music, you're at the hub of all the manufacturing and art and craft processes and that is such a privilege.

What do you do when you don't agree with a director's editorial decision?
I think the big thing about the job that we do is to leave your own ego at the door. It is a collaborative process. I've seldom felt that we've not improved things by these sorts of interactions. I may be certain that I've got a really good passing material quite early on but the explorations that you find or the changes that you're asked to make whether they're good or bad usually get you somewhere better in the end. I can't say I've had many experiences where I've looked back and thought "That's not as good as it was". Usually we find it in the end - you might go for a while and you think "oh just live with it for a bit" and then you show it to an audience and it tells you something else altogether anyway. So you've got to be prepared to have a strong sense of what you feel the film should be because you can't make choices without that. You've got to believe in that thing that you see your interpretation of the pages or the performances and then be very open to shape it.

How crucial is a positive personality in the edit suite?
Filmmaking is difficult. There's always pressure - there's time pressure there's creative issues, money, producers and of course the audience. In the cutting room you need a real friend, you need somebody who is supportive but also someone who is tough and has a balance between a critical eye. However, you need someone who is supportive in equal measures because you don't want to be just somebody who is not contributing some strength or opinion or diverse opinions, but you've also got to be there to help them get through what is a very tough journey to make a whole movie.

What advice do you have for editors at the start of their careers?
I would say look at cinema all of the time. Look at what's going on now and have a look at other films. Different things have different genres, different countries and languages. But also develop your skills. For me learn about how screenwriting works so that helps you understand the construction of movies how the writers work and basically just get going. Learn to be someone who can share with a collaborative nature because you know you're not the parent you're the midwife. It's not your child as such it's got many other affiliations as it were. You feel like you own it but you don't - you're going to have to let go of it at the end.
Top Related Stories
Click here for the latest broadcast news stories.