Broadcast News
10/04/2019
Landmark Full-IP Broadcast Facility To Open In Switzerland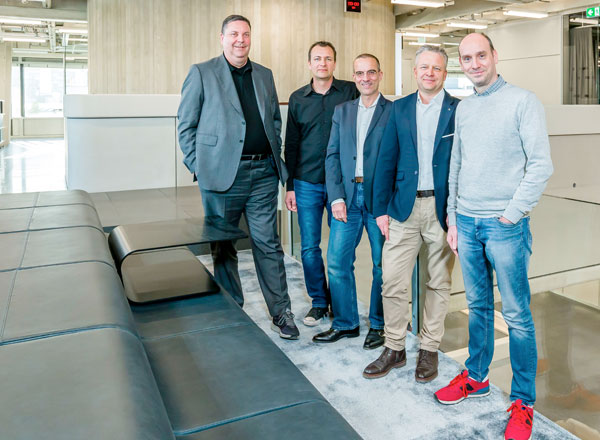 Switzerland's first full-IP broadcast facility is set to open in Zurich later this year.

Riedel has joined forces with Swiss broadcast technology leader tpc for Project Metechno, which will see a new campus delivered for local public broadcasters SRG, SRF, and tpc.

The IP technology beacon project will include several studios, post-production facilities, a new MCR, and a centralised playout center — all based on a full-IP infrastructure that unites intercom, audio, and video.

As the production and technology partner of SRG, tpc took on the task of designing the technical framework for the new sports, news, and technology centre. One of the cornerstones of their concept was to maximise multifunctionality and flexibility, thus the technical infrastructure of the facility will continuously evolve and grow with industry developments and production demands. In order to keep their communications up to date with the latest technical innovations, tpc has entered a strategic, long-term partnership with Riedel.

"With this new intercom contract, we have taken our long-standing partnership with the Swiss public broadcasting association to the next level. SRG and Riedel are united in their commitment to push the borders of innovation and have one shared vision: to help shape the IP broadcast world of tomorrow," said Thomas Riedel, CEO, Riedel Communications. "With this exciting project, we want to realise this vision together."

In an intense collaborative effort, engineers and system consultants from tpc and Riedel began to conceptualise the intercom system of the future as early as 2017. They devised a fully AES67-compliant communications infrastructure based on Riedel's Artist decentralised intercom network that will seamlessly integrate with the IP workflows in use throughout the facility. The scalable infrastructure will easily adapt to future developments in IP broadcasting and will be one of the first installations worldwide to incorporate Riedel's new, full-IP Artist-1024 node.

"With its wide range of connectivity options and extensive IP capabilities, the Artist ecosystem is the perfect communications backbone for our facility. Riedel's intercom network will provide us with a reliable, futureproof foundation for our networked live productions," said Andreas Lattmann, CTO at tpc.

The Riedel installation in Zurich represents the first milestone in a comprehensive modernization of SRG's intercom network across all of the Swiss broadcaster's studios in Bern, Geneva, Chur, and Lugano.

"Through this partnership with SRG, the largest player in the Swiss market is now a Riedel intercom customer. This framework contract is the result of long and intensive cooperation based on both mutual trust and nearly a decade of experience working with our MediorNet products," said Roger Hess, General Manager, Riedel Communications Switzerland. "We are thrilled to have the opportunity to support SRG and tpc with sustainable solutions and the know-how needed to transform their vision into reality, and to accompany them on their exciting journey towards full-IP broadcast infrastructures."
Top Related Stories
Click here for the latest broadcast news stories.