Broadcast News
01/03/2019
UK Production Sound Mixer Celebrates Oscar Win For 'Bohemian Rhapsody'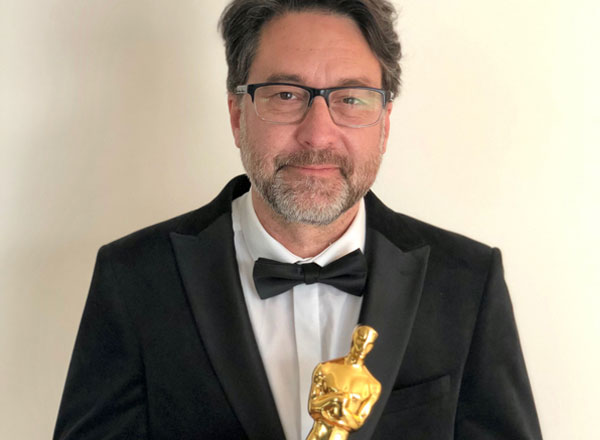 Experienced UK professional John Casali is celebrating an Academy Award win for his Sound Mixing work in 'Bohemian Rhapsody'.
The UK Production Sound Mixer's award win adds to previous award success at the BAFTA, AMPS awards and C.A.S Awards for the Queen and Freddy Mercury biopic.
Mr Casali formed part of the sound mixing team with Paul Massey and Tim Cavagin who served as Re-Recording Mixers for post production.
All of his recording for Bohemian Rhapsody was accomplished with his two Aaton Digital CantarX3 multitrack field recorders.
"I used them for dialogue and for music. Whatever you feed into those preamps sounds amazing," he said.
"I have only ever used a Cantar. I had an X1, X2 and now two X3's. I love the CantarX3. It's an amazing multitrack recorder and now I can't imagine using anything else. It does everything I want and so much more. Once you've used a CantarX3 you will never go back."
John has worked as Production Sound Mixer on an impressive list of movies including 'Darkest Hour', 'Assassin's Creed', 'Beauty and the Beast', 'Justice League' and many more, see IMDB link:
www.imdb.com/name/nm0142841/
.
Top Related Stories
Click here for the latest broadcast news stories.