Broadcast News
30/01/2019
Oulu University Uses Black Box Coalesce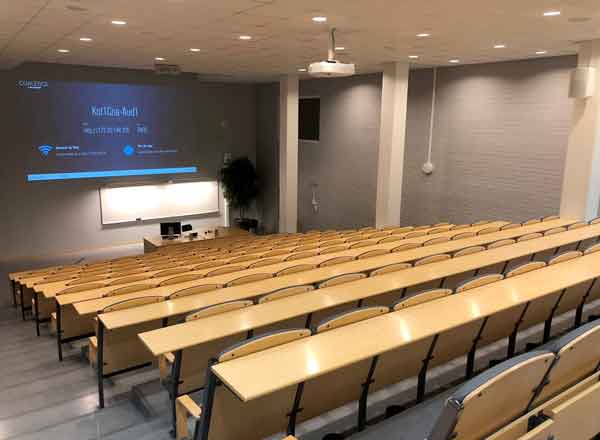 Black Box has announced that the Oulu University of Applied Sciences in northern Finland has used the Black Box Coalesce™ all-in-one videoconferencing and wireless presentation system to transform its lecture halls and classrooms into true collaborative spaces.
"With interactive technology becoming more and more important in the classroom, we had been considering collaborative learning with support for BYOD for quite some time," said Jori Löytynoja, IT customer service manager at Oulu University of Applied Sciences. "Coalesce finally enabled us to take the next step toward a more engaging and successful learning environment."
The Coalesce wireless presentation system combines wireless displays, video conferencing, and screen sharing technologies to enable up to eight users to share and control any type of content from their own device, be it a tablet, laptop, or smartphone. Deployed in classrooms, auditoria, and conference rooms across the university's four campuses, the Coalesce system from Black Box supports effortless wireless connectivity and features a user-friendly interface that fosters true active learning.
The Black Box system allows Oulu University of Applied Sciences students and educators to share presentations, video, and files from their own devices quickly, without the need to connect legacy AV cables and USB flash drives. This capability helps the university to optimize small-group interaction, increase collaboration, and boost interactivity and group learning. With its deployment of Coalesce, which spans a total of 50 rooms, the university also reduced the number of troubleshooting requests sent to the IT administration department and eliminated the need for on-site repairs to deal with broken or missing cables and adapters.
www.blackbox.com
Top Related Stories
Click here for the latest broadcast news stories.