Production News
07/01/2019
ITV Announces New On Screen Identity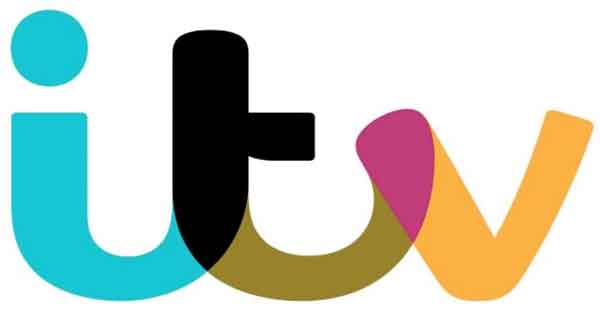 ITV has announced a new on-screen identity for the ITV main channel, in the form of a new year-long project, "ITV Creates".

ITV's on-screen idents will now change every week, in a project that is intended to emphasise and reflect the creativity at the heart of the broadcaster's business.

For each week of the year, a different artist will create a piece of work, which is their expression of the ITV logo. This will then be filmed and produced into a set of idents by ITV's in-house creative agency, ITV Creative.

ITV Creative have worked with Artistic Director, Curator and Consultant Charlie Levine, to source and curate the artists to take part in this project, who are from a diverse range of backgrounds and are a mix of up and coming, and established artists, working across any visual arts discipline.

Levine issued a brief on behalf of ITV inviting expressions of interest from artists to take part in the year long project for the broadcaster, which has been woven into the fabric of British popular culture for 50 years.

The brief described how the project is intended to highlight ITV's commitment to endless creativity, with an idea that would see our on-screen identity constantly reinvented, entertaining the audience and giving a platform to UK based creative talent.

The first eight artists who have created idents for ITV that will air in the first eight weeks of 2019 are Ravi Deepres, Sutapa Biswas, James Brunt, Patricia Volk, Mark Titchner, Katrina Russell Adams, Kristina Veasey and James Alec Hardy.

Details of further artists who are taking part in the project will be released in due course.

As part of the project, ITV also intends to dedicate one month of the year to new student talent, offering opportunities to young artists at the very beginning of their careers, by working with universities in different parts of the country to offer art students the opportunity to design the ITV identity during that month.

ITV Creative's Executive Creative Director Tony Pipes said: "Idents have been around since the dawn of TV and the way they have behaved has changed very little. We wanted to push against the prevailing convention that idents are set, the idea that they are moving wallpaper that last 5 or 10 years without changing. With this project, we've not only given a platform to some of Britain's best visual artists, but we have also found a way to continually entertain and surprise our viewers. This work reflects ITV as a 21st century broadcaster, part of the fabric of culture, as an endlessly creative organisation. After all, we don't just curate, as a company we constantly commission and create world class content and this was a way to express that on air. The pieces are beautiful, daring, entertaining and sometimes challenging and that is ok because that is exactly what good TV should be. The most exhilarating thing is that this project is only just starting. A world of creativity and opportunity still awaits us throughout the year. It's really exciting."

Top Related Stories
Click here for the latest broadcast news stories.