Broadcast News
07/01/2019
Visual Data Media Services Signs Contract With Red Arrow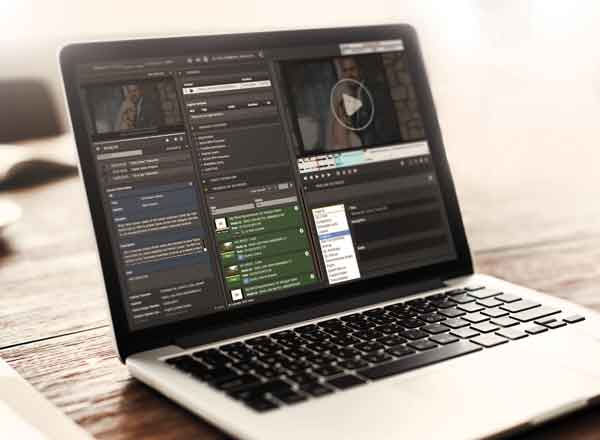 Visual Data Media Services has entered into an exclusive three-year contract with Red Arrow Studios International.

The contract will enable Red Arrow Studios International to access Visual Data's expertise in content preparation for international sales and master quality control, as well as the company's preferred vendor status with leading platforms including Amazon, Netflix and iTunes.

With a catalogue of over 1000 hours of premium content, Red Arrow required a reliable, secure and cost-effective platform from which to manage, store and distribute content. Red Arrow has chosen Visual Data's complete content management and digital supply chain services, comprising the VIDA digital media asset management and archive storage platform.

VIDA is designed specifically for international film and TV distribution; content preparation for international sales; master quality control; and high speed, secure content delivery to broadcasters and platforms and is managed by a highly experienced dedicated account team.

"We were looking for a single expert vendor to provide key material services and were impressed by Visual Data's offering, as TV distribution is the core of their business," said Jonas Anschütz, VP Strategy and Operations, Red Arrow Studios International. "By working with VIDA we will further streamline our content management and international delivery process, both for us and the production companies and international broadcasters and platforms that we work with."

Lina Wenge, Business Development manager, Visual Data, said: "We are actively expanding throughout Europe and this contract with Red Arrow is a key milestone in Visual Data's growth strategy. Red Arrow's long-term commitment to us is testament that our technology and service offerings are perfectly matched to meet the growing needs and ever-changing market demands of television and film distributors."

Symon Roue, Managing Director, Visual Data, said: "This is the first time that Red Arrow has outsourced this crucial part of its workflow, so we are particularly proud to have won the trust of the team to fulfil these key services well into the future."

Top Related Stories
Click here for the latest broadcast news stories.