Broadcast News
13/12/2018
SX Pro Installs PMC's QB1 XBD-A Main Monitors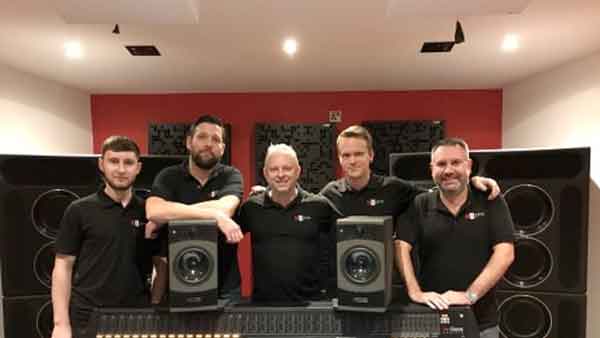 UK pro audio dealer SX Pro has installed PMC's QB1 XBD-A main monitors in its new, purpose built demo facility.
Customers can now try them in conjunction with a range of high end equipment, including a choice of three different mixing consoles.
Three times the winner of PMC's UK Professional Product Retailer of the Year Award, SX Pro has also equipped its demo room with other PMC monitors including IB1 and IB2 main monitors, a full range of twotwo monitors and the company's new result6 nearfield speakers.
Dale Chapman, Sales Director of SX Pro, said: "Our new demo facilities give customers the time and space to make informed decisions because they can try so many different equipment options, including PMC's large QBB1 XBD-A main monitors. These monitors are the same as those found in Tape London's exclusive studio and are the only pair available for demo purposes in the UK. Our demo room has been acoustically designed to reflect the high-end environments in which our customers work, and the PMC monitors can be patched through three different consoles including an SSL Matrix, a Neve Genesys and an API 1608, or directly from a converter of the customer's choice."
Ian Downs, PMC's Professional Audio & CI Sales Manager, said: "SX Pro's constant commitment to clients and to the PMC brand is second to none. We are very impressed by their new facilities and by the wide range of PMC demo stock they carry. Adding QB1 XBD-A monitors to the list means that high end users now have an excellent opportunity to hear exactly what these incredibly powerful monitors are capable of in an acoustically accurate studio setting."
www.pmc-speakers.com
Top Related Stories
Click here for the latest broadcast news stories.