Broadcast News
04/10/2018
Streamteam Nordic Goes Live With 4K/UHD Remote Production Hub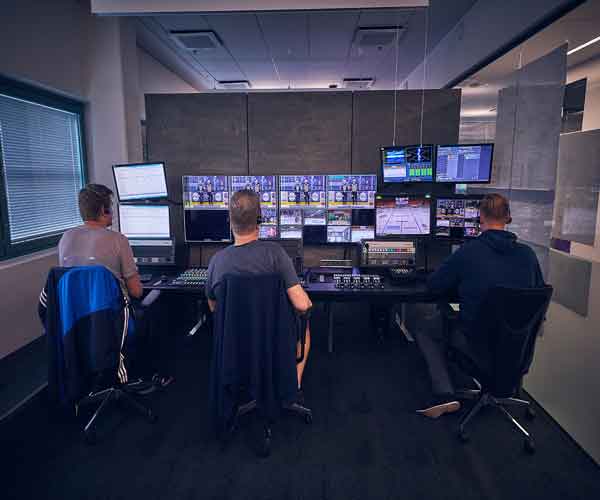 Finnish broadcast production company Streamteam Nordic has gone live with a new 4K/UHD remote production hub and virtual studio in Helsinki.
The facility will handle all matches of the Finnish Ice Hockey League, which will be broadcasted by Finnish/Swedish telecom provider Telia via its IPTV service, set-top boxes and streaming platform, beginning with the 2018/2019 season.
The Finnish league plays more than 450 matches per season, with up to seven games simultaneously. Covering all matches simultaneously (in both HD and UHD) and adding studio production to the program required Streamteam Nordic to build a centralised production hub. The technical solution was designed and implemented by Broadcast Solutions, and it represents the largest broadcast investment in Finland in this millennium.
The new facility contains eight production rooms, an audio control room, five off-tube rooms and an MCR connected to seven remote sets. All venues are connected to the Helsinki hub via Telia's DWDM (Dense Wavelength Division Multiplexing) network. The virtual studio, which produces pre- and post-game live discussions, is linked to the hub by four dark fibre lines.
Streamteam's production facility also includes a centralised video referee room with up to four video referees overseeing the matches in all venues. The overall system design takes a hybrid approach, leveraging IP-workflows for interconnecting the venues and hub, while production within the hub and the studio uses 3G baseband format. Transport between the hub and the venues is based on Nevion's Virtuoso platform, with JPEG2000 over 10 Gbit fibre connections.
www.broadcast-solutions.de
Top Related Stories
Click here for the latest broadcast news stories.