Broadcast News
15/06/2018
FutureVideo Products Adds New Model To V-Station HD Studio8 Range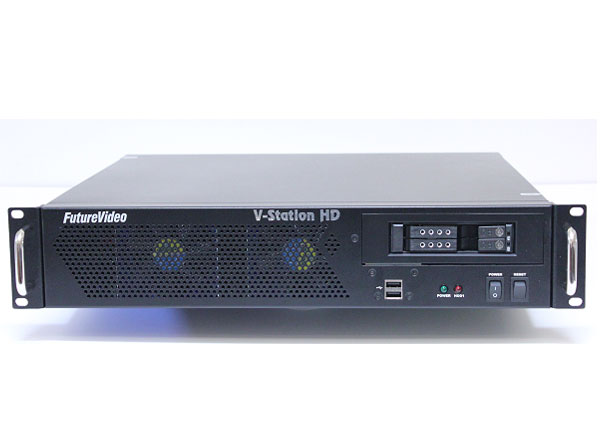 FutureVideo Products has added to its V-Station HD Studio8 Multi-Channel DVR Systems range with a new model featuring eight mini-HDMI source inputs.

The new model is able to simultaneously record 8 video channels of full HD 1080p @ 60fps video in H.264 format with perfect channel synchronisation. It performs live switching—with on-the-fly real time editing which generates the line-cuts (EDL)—while simultaneously recording the output program as a ninth video track and streaming it live.

Using the V- Station HD Studio8 Multi-Channel DVR System, costly switchers and third party streaming devices are unnecessary. Moreover, Studio8 has a built-in FTP uploader and the ability to send the line-cut to YouTube live or immediately after the shoot.

Designed for advanced multi-cam video production and observation/analysis applications, the new V-Station HD Studio8 enables content creators to record and view all 8 HDMI cameras in a multi-camera, multi-angle, or multi-room application—in one device. If an internet connection is available, the switched output program can be streamed for broadcasting to YouTube Live, Facebook Live, or multi-stream of all channels over a private LAN. Up to 320 hours (8 x 40 hours/channel) of total redundant video storage is provided with its dual 1TB RAID1 removable hard drives.

Their built-in project management system organises the media and metadata in an SQL database, making it simple to organise and find video clips for backup or transferring the video projects to NLE systems. Using XML project generator & transfer, Studio8 automatically creates the bins and sequences for the NLE system. This eliminates the need to organise and synce video content during post-production.

The model also has eight mini-HDMI inputs and one HDMI output. An optional add-in panel is available that provides 8 x RCA (phono) analog input channels for embedding external audio in place of the camera audio. Users can control the system for recording and playback simultaneously with either the optional 10.1" USB-powered touch-screen panel or a standard PC monitor, together with the supplied wireless mouse and illuminated keyboard. As with other V-Station HD Studio models, Studio8 (HDMI) is suitable for use in mobile or stationary 19" equipment racks.
Top Related Stories
Click here for the latest broadcast news stories.