Production News
11/04/2018
BBC Launches NHS Programming Series To Celebrate 70th Anniversary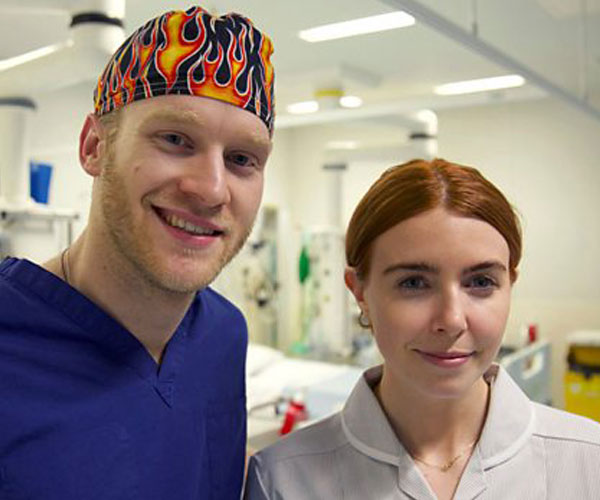 The BBC is launching a series of eclectic programming centred on the National Health Service (NHS), as a way of celebrating its 70th anniversary.

The series of programming will run from June 25 to July 8 across BBC One, BBC Two and BBC Four, as well as BBC Radio 3 and BBC Radio 4.

Programming will detail every aspect of the NHS, commemorate its history, and also look forward to its future.

BBC News is working alongside an eminent group of leading independent research organisations including The King's Fund, the Institute for Fiscal Studies, Nuffield Trust and The Health Foundation, who will address five of the most important questions facing the NHS today.

The centrepiece of the season is a 90 minute event broadcast live from a hospital on BBC Two. Hosted by Nick Robinson and Anita Rani, this 90 minute programme will ask the big questions about the NHS today and its future. Drawing on landmark independent research from four leading think tanks, the programme will give audiences a chance to contribute to the wider conversation around the NHS. The audience will be comprised of patients and NHS staff with remarkable stories, plus leading health experts and medical pioneers.

BBC's Head of Current Affairs Joanna Carr said: "Our national health service is one of the most hotly debated, celebrated, and scrutinised British institutions. As the NHS marks a 70 year milestone, the BBC will launch an exciting season of programmes across television and radio looking at the history and the future of the NHS, with the help of independent research think tanks, famous faces, historians and of course, the many staff who work across all areas of the NHS. We hope this season of programmes truly embodies the BBC's Reithian mission to inform, educate and entertain."

To mark the 70th anniversary, the team behind 'The Green Hollow' will bring us 'To Provide All People', a drama commissioned by BBC Wales.

This film, written by acclaimed poet Owen Sheers, will chart the emotional and philosophical map of the NHS and the personal experiences that lie at the heart of the service, from patients to surgeons, porters to midwives. The cast of characters will represent the diversity of the NHS across its patients and workforce and bring us the intimate story of the NHS in British society today.

A five part series on BBC One daytime called 'Matron, Medicine and Me' sees five famous faces, with very personal reasons to say thank you to the NHS, explore how the service has changed in the 70 years since its inception. Featuring Fern Britton, Denise Lewis, and Si King, each episode celebrates the doctors, the nurses and the unsung heroes of the institution.

Other programming scheduled includes two part series 'Life on the Ward', a special episode of 'Songs of Praise', and a one hour documentary about the fight against HIV titled 'The British Buyers Club'.
Top Related Stories
Click here for the latest broadcast news stories.