Broadcast News
08/03/2018
Bexel Provides Multilevel Support For 90th Oscars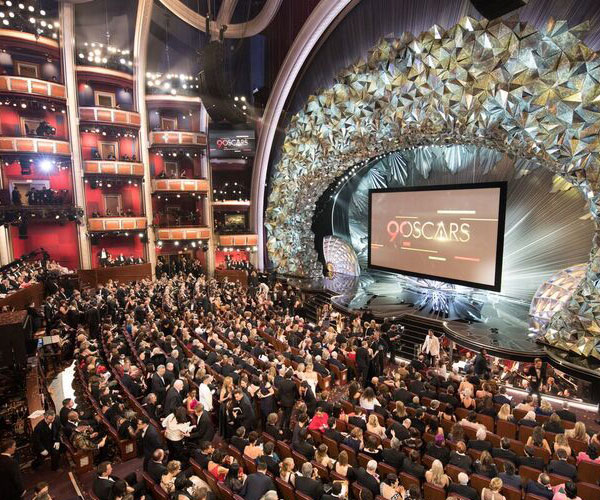 Bexel have provided support for the Academy Awards in Los Angeles for the 16th year running.
The ceremony, which took place on 4th March at the Dolby Theatre in Hollywood, was provided with multilevel support and a comprehensive fibre optic network.
Bexel worked with the Academy of Motion Picture Arts and Sciences (AMPAS) to provide a host of solutions for the broadcast.
Bexel worked with AMPAS to implement the logistics-defying, custom fiber infrastructure, supported by a credentialed staff of more than 40 Bexel fiber engineers and support technicians onsite. Connecting multiple production locations beyond the Dolby Theatre, the fiber network linked the Hollywood & Highland Center, the Red Carpet on Hollywood Boulevard, the Loews Hollywood Hotel, and the domestic and international television compounds located more than a block away behind the El Capitan Theatre.
Besides serving as the main production conduit for the Oscars, the fiber infrastructure enabled point-to-point connections for more than 50 different media entities to ensure live, simultaneous broadcasts of all of the Red Carpet pre-shows, backstage media and photo rooms, pre and post-show programs, 'The Oscars: All Access (formerly The Oscars Backstage)', and the official Governors Ball.
"Each time we support the Oscars, our fiber network grows larger and more comprehensive. It's really critical to our ability to support such a large number of broadcast customers over such a widely distributed venue," said Craig Schiller, Vice President of engineering and operations, Bexel.
In addition, more than 20 miles of temporary fiber was deployed to transport massive amounts of HD video, audio, data, and communications signals, as well as digital images for the photographers covering every aspect of the star-studded event. This included photographers from the Associated Press, The New York Times, the Los Angeles Times, Reuters, USA Today, and many other outlets that required sufficient bandwidth to connect to their workrooms in the Loews Hollywood Hotel and deliver still images immediately worldwide.
Schiller added: "During the 30-plus years that Bexel has been involved in the Oscars broadcast, (17 years at this location in Hollywood) we've become very familiar with the overall event and the unique complexities of this production."
bexel.com
Top Related Stories
Click here for the latest broadcast news stories.