Production News
20/02/2018
!mpossible Celebrities Heads To BBC One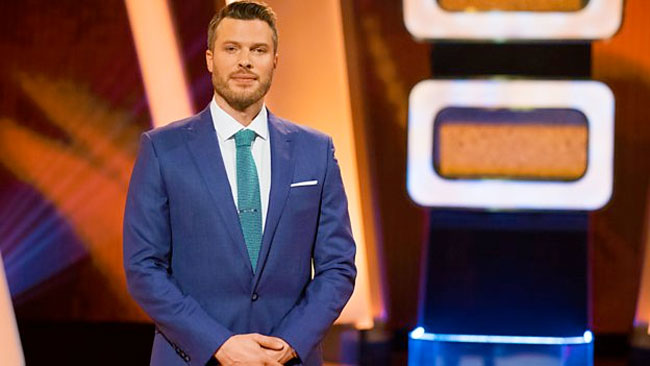 BBC One has confirmed the commission of !mpossible Celebrities.
The announcements follows three successful series of the quiz show on daytime. This celebrity twist on the game show will see 18 famous faces compete across six episodes to give themselves a chance of winning £10,000 for a charity of their choice.
!mpossible Celebrities is the quiz with the third dimension; as well as right answers and wrong answers there are also !mpossible answers – they are not just wrong, they couldn't possibly be right. In each episode, the celebrities must avoid giving !mpossible answers as they battle it out across three rounds of !mpossible style multiple choice questions. Every right answer takes them a step closer to a shot at the jackpot, while an !mpossible answer will knock them out for that episode.
The series will be hosted by Rick Edwards and produced by Mighty Productions for BBC One. It will be executive produced by Lynn Sutcliffe and Hugh Rycroft for Mighty Productions. Jo Street is the Commissioning Editor for the BBC, and !mpossible Celebrities has been commissioned by Kate Phillips, Controller of BBC Entertainment and Charlotte Moore, Director of BBC Content, for BBC One.
Kate Phillips said: "Viewers will find it !mpossible not to love this show which has had great success under Dan McGolpin in BBC daytime. I can't wait to see the celebrities commence brainy battle as they try to avoid that !mpossible answer."
Lynn Sutcliffe, Managing Director, Mighty Productions Managing Director, added: "We are totally delighted to be bringing the excitement and humour of !mpossible to a primetime audience – and are very much looking forward to seeing a group of famous faces take up the !mpossible challenge."
!mpossible Celebrities will be recorded at the BBC's Pacific Quay studios in Glasgow and will be produced from the new enlarged Mighty Productions Scotland base in Union St, Glasgow. It will start filming later this year and the celebrities will be announced in due course.
www.bbc.co.uk/mediacentre
Top Related Stories
Click here for the latest broadcast news stories.