Broadcast News
23/01/2018
ITV Employs Spectra Logic Modern Archive Solution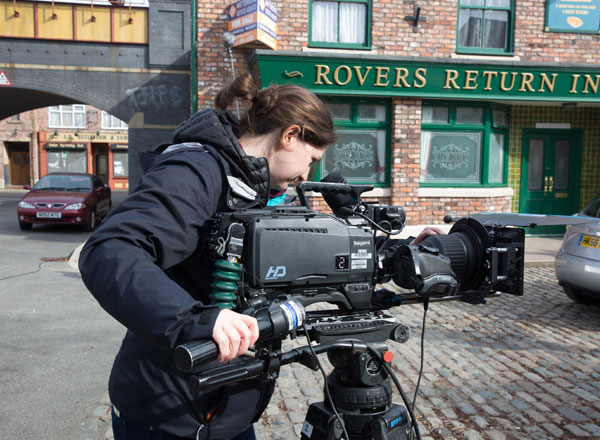 Spectra Logic has announced that ITV has selected two Spectra® BlackPearl® Converged Storage Systems and two Spectra® T950 Tape Libraries to protect and preserve the organisation's digital assets long-term.
The solution enables ITV to send digital assets to dispersed data centre locations on differing media types, to assure the ultimate safety and security of their content with a genetically diverse data preservation strategy.
Marcel Mester, senior project manager, ITV, said: "Spectra has met all of ITV's criteria, providing a simple, affordable and easy-to-use digital archive that is purpose-built to meet our needs. We are confident in the ability of our Spectra solution to preserve our video content for future generations."
ITV is an integrated producer-broadcaster that creates, owns and distributes high-quality content on multiple platforms. The network produces massive amounts of digital content that needs to be stored for many years. ITV was looking for a solution that was high-capacity, durable and scalable to support their current needs and future growth. ITV also required a system that was non-proprietary, open standard and highly flexible so that several creative departments within ITV could easily access and move content to and from the organisation's archive.
ITV selected two Spectra BlackPearl Converged Storage Systems and two Spectra T950 Tape Libraries to be utilised at two separate data centre locations: Greenwich and Leeds. The Greenwich data centre deployed a BlackPearl and T950 with IBM® TS1150 drives, and the Leeds data centre deployed a BlackPearl and T950 with LTO-7 tape drives. Data is moved to and from the organisation's archive automatically via BlackPearl using a variety of integrated partner applications and a Customer Created Client (CCC) that ITV built through Spectra's BlackPearl Developer Programme. They also move data manually via Spectra's BlackPearl® Eon Browser.
Brian Grainger, chief sales officer, Spectra Logic, added: "As an existing Spectra customer, ITV was familiar with Spectra's products and services and confident in our ability to deliver exactly what they needed in a digital archive solution. The combination of Spectra's BlackPearl and tape libraries streamlines ITV's digital workflow, eliminating costly middleware and simpli­fying the management of their assets. It keeps their content safe and secure, while still allowing creative departments to quickly access data as needed."
SpectraLogic.com
Top Related Stories
Click here for the latest broadcast news stories.