Production News
12/01/2018
Peaky Blinders Named BBC Two's Most Watched Drama Series Of 2017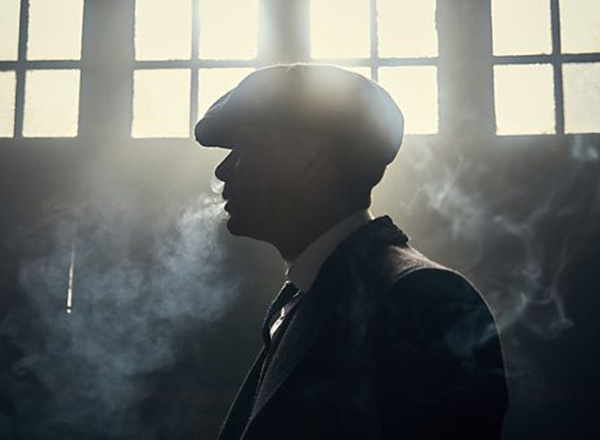 The BBC has revealed season 4 of Peaky Blinders was it's most watched drama series of 2017.
With a series average of 3.3 million viewers and a peak episode volume of 3.6 million for the series finale, the largest audience for an episode ever, this year's series of BBC Two show was the most popular compared with previous seasons (2.4 million in series one, 2.2 million in series two and 2.4 million in series three).
BBC iPlayer figures also reflect the critically acclaimed drama's popularity, with stats revealing each episode received more than a million requests in the seven days after broadcast transmission. Sign-in data also indicates that nearly 60% of the audience viewing the show on BBC iPlayer were under 35-year-olds.
Peaky Blinders is created and written by Steven Knight, and produced by Caryn Mandabach Productions and Tiger Aspect Productions, the dramatic series conclusion was packed with shocking twists and turns and hailed by reviewers as "a bravura climax" and "an edge-of-the-seat finale."
Steven Knight, creator and writer, said Peaky Blinders continues to grow "not just as a TV show but also as a cultural phenomenon".
"As makers we watch the creativity and invention of our fan base as closely as they watch the show," he said.
"There is a great engine of support behind the show all around the world even in countries where it is not officially available. The BBC gave us a free and open platform to create something other broadcasters may not have understood. The story will continue."
Caryn Mandabach, Executive Producer, said: "It is wildly gratifying to realise how connected our audience is to Tommy Shelby, his family, and everyone in his orbit. Though the action takes place nearly a hundred years ago, Steve has an unparalleled ability to make every character resonate as though they were alive today."
Will Gould, Executive Producer, added: "Year after year, the very best cast and crew come together to bring Steve's astonishing scripts to life. It's a testament to them, to Cillian and to Steve that this series goes from strength to strength in every way."
The fifth series of Peaky Blinders has been confirmed for 2019.
www.bbc.co.uk/mediacentre
(LM)
Top Related Stories
Click here for the latest broadcast news stories.