Broadcast News
13/12/2017
BBC World Service and Sundance Institute Join Forces On New Audio Storytelling Series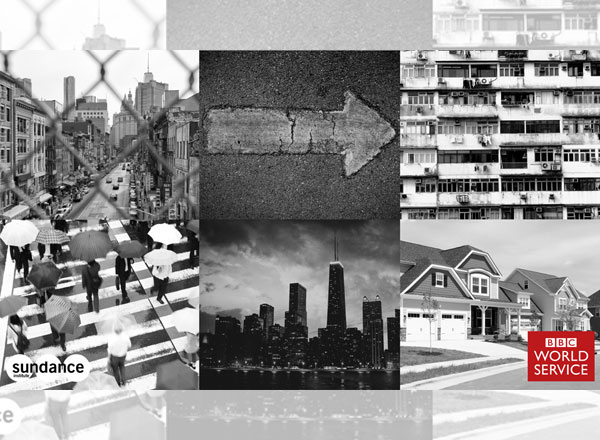 The BBC World Service and Sundance Institute, who are collaborating on a series of radio programmes and podcasts under the theme of 'Neighbour', have selected five projects from a pool of nearly 200 applications to take forward into production. 
The selected projects will look at a range of stories with independent perspectives from around the world, including a community garden in a diverse Massachusetts neighbourhood; a land claim by Shinnecock Native Americans in an upscale Long Island enclave; the impact of rapid urbanization in Lagos, Nigeria; a look at how Finland's unique national identity has been shaped; and the experiences of young unmarried couples in India. The series is expected to air on BBC World Service in 2018.
Simon Pitts, Commissioning Editor, BBC World Service English said: "We're collaborating with Sundance Institute because they share our passion for storytelling, and together we've selected these five exciting projects on a diverse range of stories from across the globe. Many of the producers come from a TV and film documentary background, and we're delighted to be working with them as they turn their skills to audio."
Tabitha Jackson, Director of Sundance Institute's Documentary Film Program, also said: "These projects, and the teams behind them, embody the possibilities of artful nonfiction narratives in today's crowded media environment. We and the BBC World Service share a keen interest in enabling independent storytellers to describe the world as they find it."
The collaboration provides an opportunity for documentary makers to tell stories in the English language for radio broadcast on the BBC World Service with its global audience of 75 million. The BBC World Service will provide creative mentorship for the duration of the production. Each project will comprise an audio documentary for radio and podcast, together with an accompanying short visual piece for the BBC's web and social channels.
The working titles of selected projects include:
How the Garden Grows
by Alexis Pancrazi, executive produced by Gini Reticker, will shine a spotlight on a community garden in Massachusetts which aims to build bonds between neighbours and communities. Gini Reticker is a Sundance Film Festival Alum with six credits at Sundance Competitions. Alexis Pancrazi was formerly production manager for Moyers & Company, she joined the Fork Films team in 2017. This will be her first audio producing credit.
Conscience Point
directed by Treva Wurmfeld and produced by Amanda Spain, Treva Wurmfeld and Charles Certain, follows Shinnecock Native American activist, Rebecca Genia, as she faces down her powerful Hamptons neighbours to resist the continued carve up of her ancestral land.  Amanda Spain is a Sundance Creative Producing Fellow who has produced and directed shorts for ESPN's 30 for 30 series, and also directed In Their Boots, nominated for an IDA award.  Treva Wurmfeld's directorial debut, Shepard & Dark, premiered at Toronto International Film Festival 2012 and won top awards at the Woodstock Int. Film Festival, the Cleveland Int. Film Festival and the Florida Film Festival. Charles Certain, Owner of Certain Media, is a Shinnecock Montauk Native residing on the Shinnecock Reservation in South Hampton, New York.  
The Battle for The Future of Las Gidi
by Ishan Thakore and Katie Jane Fernelius will look at the impact of rapid urbanization in Lagos, Nigeria, on some of the city's poorer communities. Ishan Thakore is a multimedia journalist and recently completed a Fulbright-National Geographic Digital Storytelling Fellowship. Katie Jane Fernelius is a writer and radio maker who has worked on multimedia documentary projects in Africa. She recently returned from a Fulbright research fellowship in Lagos.  
We Might As Well Be Finnish
by Kavita Pillay, explores how Finland's unique identity has been shaped by its relationship with its two very different neighbours, Sweden and Russia.  Kavita is a documentary filmmaker and was a 2016 Fulbright Nehru Scholar. She has been a freelance radio reporter for PRI's The World and has also worked for WGBH in Boston, a BBC partner. 
Good Marriages Make Good Neighbours
by Shirley Abraham and Amit Madheshiya is about young couples in Mumbai fighting the stigma of being unmarried while living together. Fellows of Sundance Institute, MacArthur Foundation, Bertha Foundation and Arts Council England, Shirley Abraham and Amit Madheshiya are visual artists from India and their debut feature documentary The Cinema Travellers won a prize at Cannes 2016, amongst 15 other national and international awards.
The series is a partnership between BBC World Service and Sundance Institute and the projects were selected by Mary Hockaday, Controller BBC World Service English and Simon Pitts, Commissioning Editor, BBC World Service, in consultation with Keri Putnam, Executive Director, Sundance Institute and Tabitha Jackson, Director of the Documentary Film Program at Sundance Institute.
For more information on the collaboration, go to
bbcworldservice.com/bbcsundance
Top Related Stories
Click here for the latest broadcast news stories.