Broadcast News
11/12/2017
SAM Take Part In SVG Summit & NewsTECH Forum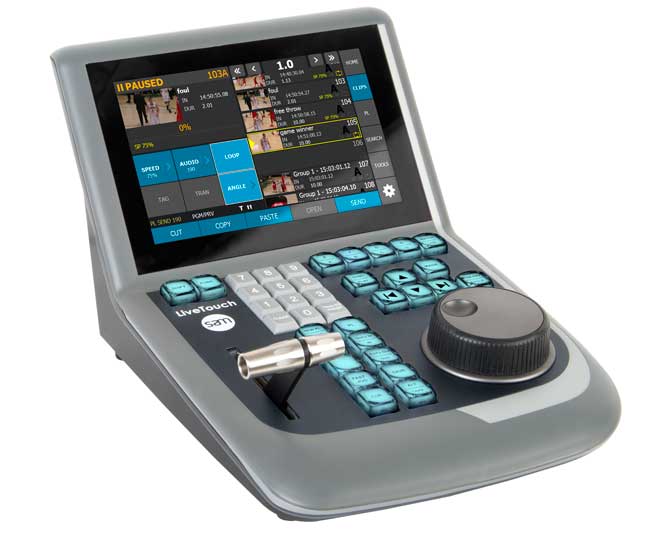 Snell Advanced Media (SAM) has announced that it will take part in SVG Summit and NewsTECH Forum events today and tomorrow (11 – 12 December) in New York, demonstrating sports and news video production and distribution.
At the SVG Summit, Danny Peters, Director of Creative Services for SAM, will demonstrate LiveTouch, while Matt Zajicek, SAM Product Manager, will be on hand to explain why LiveTouch was chosen for some of the most demanding replay and highlight environments as required by Formula One and NFL.
SAM will also discuss how it is helping sports broadcasters to lead on UHD production, 360 and VR, remote cloud-based production as well as automate highlights and replay functionalities. SAM's replay and highlights innovations are evidenced by winning an IBC Innovation Award for working alongside BT Sport to deliver the UEFA Champions League Final 2017 in HD with 4K, Dolby Atmos sound and a 12 camera 360-degree operation.
Lew Blanchette, Senior Technologist at SAM, will be taking part in the NewsTECH Forum 'Digital Chiefs on the Multiplatform News Jungle' panel (11.30am, 12 December), which will explore the challenges and opportunities facing digital production workflows for multi-platform news. Throughout the NewsTECH event, SAM will showcase how its solutions are allowing operators to meet the challenges of the 21st Century newsroom. This includes providing flexible 'everything to anything' access with added personalised, up-to-date news and sports coverage, as well as driving cloud-based collaboration among journalists and broadcasters.
Sandra White, SAM VP of Sales for North America, said: "Attending these two important events allows us to showcase how our combined leadership in both news and sports enables operators to meet the challenges of producing and distributing video now and into the future. Innovations we will discuss at the events include remote production including cloud-based services, 360 and virtual reality (VR) and 'everything to anything' distribution. We will highlight how these innovations ensure that operators can continue to provide consumers with the exciting news and sports services that drive subscription revenues and mitigate churn."
www.s-a-m.com
(JP/MH)
Top Related Stories
Click here for the latest broadcast news stories.