Broadcast News
29/11/2017
DPA Microphones Deliver Sound For Comedy Show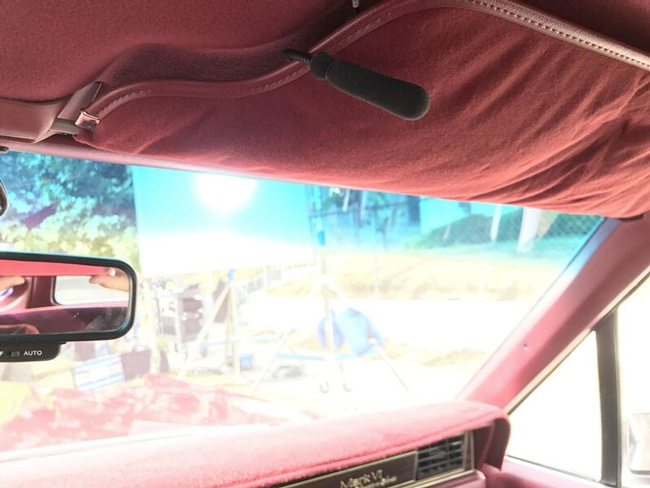 DPA Microphones has delivered the sound for a single-camera comedy – Swedish Dicks – which recently made its TV debut in the United States.
The comedy follows the unlikely duo of a washed-up former stuntman (Peter Stormare) and an optimistic Swedish DJ (Johan Glans) as they form a private detective firm to solve some of the strangest cases to hit Los Angeles. In order to meet the show's every-changing production needs and to capture the happenings from the actors, Sound Mixer Peter Ølsted relied on a selection ofDPA microphones.
"I've been using DPA for over 20 years, and knew the mics' reliability and versatility would make them a perfect choice for this type of production," said Ølsted. "The show's fast-paced shooting style and often last-minute changes meant I needed to be able to seamlessly mix from a lavalier mic, to a boom mic, to a plant mic. Having the same frequency response from every microphone in a scene made DPA my go-to manufacturer."
For Swedish Dicks, Ølsted used a mix of DPA microphones, including the d:dicate™ 4017 Shotgun, d:facto™ 4018 Supercardioid, d:screet™ 4098 Supercardioid, a d:facto™ Vocal and both the regular and slim versions of the d:screet™ 4061 Omnidirectional mic. The majority of the show is boomed with the d:dicate 4017. Ølsted also used the d:facto 4018 capsule along with DPA's MMP-GS preamp accessory, and the d:screet 4098, for plant mics.
"Hiding DPA's is easier than any other mic I have tried," Ølsted continued. "I was able to place the directional mics in visors, headsets, the center console – wherever I needed. The 4098s with the 4018 capsule made the dialogue inside the cars sound better than ever before. We'll never fully eliminate the acoustical properties of a car, but with DPA, capturing car conversations is no longer a hassle.
"The noise usually traveling via the cable is almost eliminated with DPAs – it's incredible. The concealer mount for the d:screet series pretty much makes it a 'set 'em and forget 'em' kind of situation, which is ideal on this type of production. My d:screet mics live in the concealers and it's extremely rare I have to use other mounting techniques. I just recently started using the button hole mounts on Swedish Dicks and the results were great."
www.dpamicrophones.com
(JP/LM)
Top Related Stories
Click here for the latest broadcast news stories.