Broadcast News
21/11/2017
Green Hippo Launches Hippotizer + Media Server Range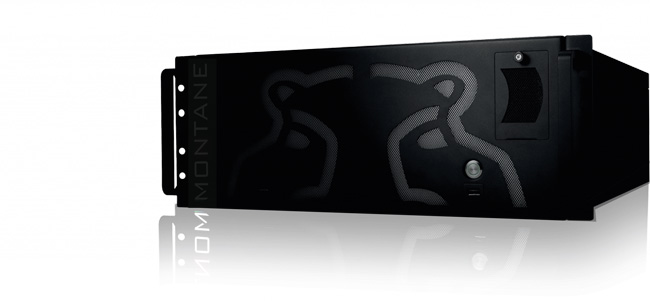 Green Hippo has launched its new product range of media servers at the recent LDI 2017 show in Las Vegas.
The Hippotizer + Media Server range consists of the Amba +, Boreal +, Karst +, Montane +, and Taiga +.
Features of the Hippotizer + line include:
• Performance boosts measure at up to 40%; users can playback additional media layers, deliver more complex 3D projects, and expect better Notch performance.
•Larger media drives; the Boreal +, Karst +, and Taiga + all enjoy up to double the space on their standard versions.
• New back-up and restore system; the new machines let you create user and password-protected rental back-up image enabling a faster turnaround between gigs.
• The Hippotizer + range also runs Hippotizer V4 software, ensuring interoperability between the two, and enabling new features in the future.
Also at LDI 2017, Green Hippo announced Hippotizer Version 4.3, the latest version of its software. Hippotizer V4.3 runs on both Hippotizer and Hippotizer + hardware, and brings new features to Hippotizer and SHAPE. Benefits of Hippotizer V4.3 include:
• NDI (video over Ethernet) send and receive
• Improvements to ZooKeeper include a new 'tabbed selector' and drag-and-drop pin board creation and editing
• 'Notes and Tags' – tag media with key words such as 'Blue' or 'Strobe' and then search for it by those tags in the media select
• Enhanced UI for SHAPE, with grouping of objects, Nulls, parenting and bulk editing
• Controllers in SHAPE let you move objects in real time, in 3D
• GPU Selection enables even better PLAY and PREP performance in SHAPE.
www.green-hippo.com
(JP/LM)
Top Related Stories
Click here for the latest broadcast news stories.