Broadcast News
01/11/2017
Sterling Event Group Signs Panasonic Deal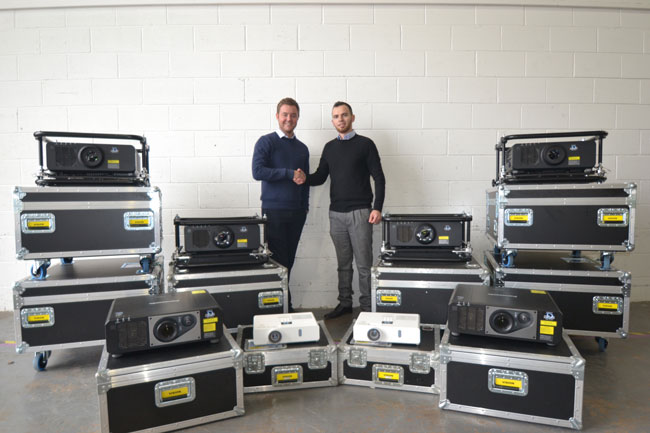 Sterling Event Group has announced a six-figure deal with Panasonic to allow it to offer the latest in projector technology in the UK.

Sterling will be one of the first to receive Panasonic's PT-RZ21K model, which will become the business's flagship projector, replacing older and lamp based products.

In this most recent deal, Sterling has extended its provisions of Panasonic equipment, with it already stocking 28 projectors and 20 screens from the technology firm.

Richard Bowden, Founder and Managing Director, Sterling Event Group, said: "Here at Sterling we have always been dedicated to getting our hands on the latest technology, so our clients get the best results from our equipment. The technology advances in our industry are happening all the time and we are excited to be moving away from lamp based projectors to a complete range of laser products.

"I am delighted to be extending our working-relationship with Panasonic. It's renowned for its experience in developing projection technologies, with many of the world's largest auditoriums, concert halls and renowned museums relying on its superior picture quality and long-lasting reliability. Panasonic has also been at the forefront in developing and introducing the widest range of laser-illuminated projectors, so we know our sizeable investment will offer our clients the right results."

Tony Molloy, Project Sales Manager at Panasonic, added: "We are delighted that Sterling has recognised the benefit that Panasonic's laser projectors can bring to its customer base, giving them more freedom to concentrate on creating great events and less time worrying about the technology that is unpinning them."

Image: Sterling Event Group Managing Director Richard Bowden and Panasonic Project Sales Manager Tony Molloy.

Top Related Stories
Click here for the latest broadcast news stories.