Production News
16/10/2017
BBC Four To Air Below The Surface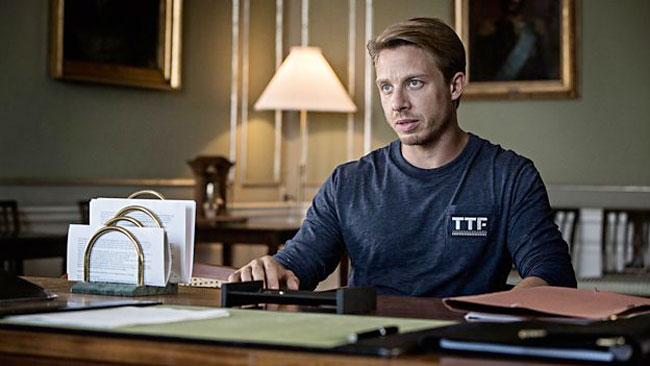 Crime thriller drama Below The Surface is to air on BBC Four next year, it has been confirmed.
The 8x44' series is a Danish thriller acquired from STUDIOCANAL and is an original idea by the creators of The Killing and Borgen.
Below The Surface is set in present-day Copenhagen and begins with a national crisis – the hijacking of a subway train where 15 members of the public are being held hostage. The incident sets a chain of events that unfold across eight days, as Denmark is in thrall to the hijackers' next moves and the fate of those they hold captive.
A terror taskforce led by Philip Norgaard (Johannes Lassen) and Louise Falck (Sara Hjort Ditlevsen) is dispatched to rescue the hostages, while reporter Naja Toft (Paprika Steen) acts as a go-between with the hostages and police as the captors bait the press with information about each of those aboard. As a media frenzy ensues, the country finds itself divided on how to respond.
The drama will explore how the fallout from the crisis affects every level of Danish society, from politicians – who argue whether or not to negotiate with terrorists – to the press, who must decide where to draw the line in their coverage, to the public, who know that it could be them in the situation. Beneath the ground, feelings among the hostages vary between the desire to negotiate, apathy and rebellion.
Below The Surface was created by Kasper Barfoed, based on an idea by Adam Price and Søren Sveistrup. The series is produced by Morten Kjems Hytten Juhl for SAM Productions, written by Kasper Barfoed, Astrid Øye, Per Daumiller, Lars K. Andersen, Michael W. Horsten, and directed by Kasper Barfoed, Christian E. Christiansen, and Roni Ezra.
Cassian Harrison, Channel Editor of BBC Four, said: "Below The Surface combines some of the finest television makers in the world with a fantastic cast. It's an impeccably crafted series full of twists, turns, stunning characters and a thrilling story that puts an entire country under the spotlight in a moment of crisis."
Sue Deeks, Head of BBC Programme Acquisition, added: "Below The Surface is an exciting and thought-provoking thriller which ratchets up the tension until you are literally on the edge of your seat."
Francoise Guyonnet, Executive Managing Director, TV Series at STUDIOCANAL, commented: "Below the Surface is very relevant to the world we all live in today. A huge amount of research was undertaken by the creators to ensure the unfolding events are very realistic. It is a series full of action with unexpected twists that force viewers to re-evaluate who the hero in this story really is."
www.bbc.co.uk/mediacentre
(JP)
Top Related Stories
Click here for the latest broadcast news stories.