Broadcast News
19/09/2017
TSL Systems Assist With University Project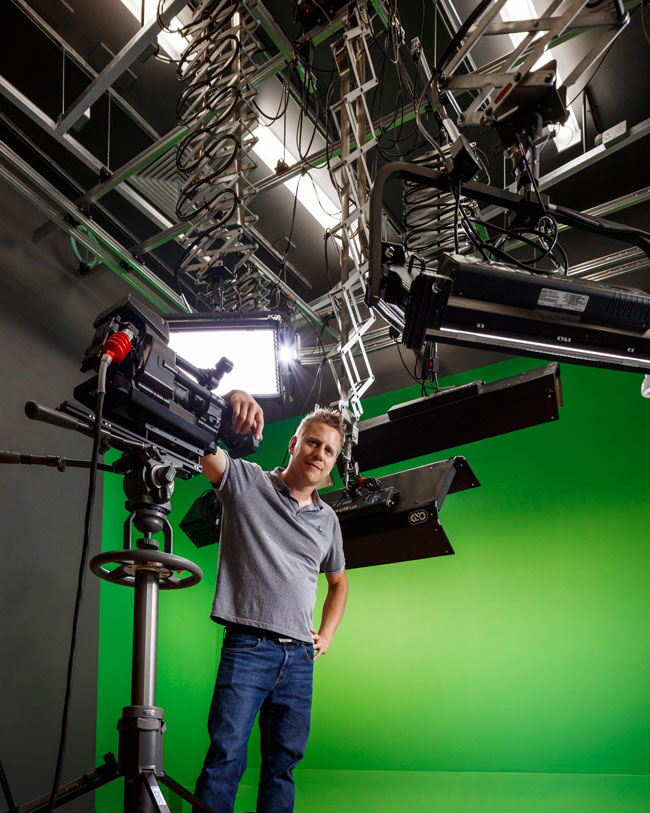 TSL Systems has assisted with a recent project at the University of Gloucestershire media studies faculty. The company provided consultancy and system design services to the university as part of a wider project to deliver a more creative experience for students and to improve the teaching environment.
Working to a strict budget and a tight timescale to meet the start of the academic year, TSL assisted in all aspects of the project, including structural requirements for sound proofing, signal management and lighting effects, as well as ergonomically empathic desk layout designs to enable lecturers to oversee the students' production activities. The team at TSL also provided technical guidance for the requirement to move the small, cramped production gallery to a new location, resulting in a modern spacious production gallery facility with a layout that improves interaction between the students and teaching staff.
TSL redesigned and rewired the rack to exploit the capabilities of existing products – including NewTek, Trilogy and JVC equipment – while identifying some key enhancement opportunities, such as the introduction of a Ross router to provide more flexibility for managing video and audio signals within the production workflow.
Nick Tallents, Technical Demonstrator, University of Gloucestershire, commented: "We engaged TSL to review our facilities and provide a more immersive teaching environment for our television production course. They worked with us to maximise the use of our existing equipment, whilst identifying key areas for workflow optimisation and integrating that within a new system. We now have a vibrant, modern facility that enables us to offer an enhanced learning experience with greater flexibility of studio use."
"Our considerable experience of working with educational facilities meant that we understood the myriad challenges that Nick and his team were facing, and we were well positioned to be able to a suggest cost-effective and engaging solution that would greatly improve the existing set-up," added Chris Phillips, Director of Services, TSL Systems. "Working closely and consultatively with both the university staff and their building contractor, we are proud to have delivered a very modern and flexible system both on time and within budget."
Image: Nick Tallents, Technical Demonstrator, University of Gloucestershire.
www.tslsystems.co.uk
(JP/MH)
Top Related Stories
Click here for the latest broadcast news stories.