Broadcast News
14/09/2017
ITV Adds 16mm Steenbeck Digitizer To Current Installation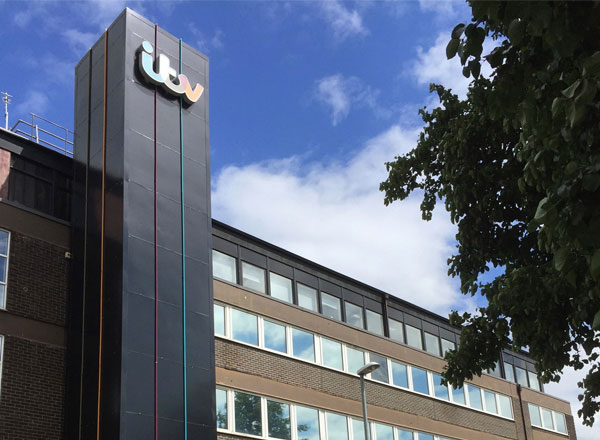 Vintage Cloud has announced that ITV will supplement its 35mm Steenbeck Digitizer with a 16mm unit. ITV - the first UK user of a Steenbeck Digitizer – installed the 35mm system a year ago.
ITV is the UK's oldest commercial television network, having been launched in 1955 as Independent Television to provide competition to the BBC. ITV is a network of television channels that operate regional television services as well as sharing programmes between each other to be displayed on the entire network.
In common with many media and broadcast organizations, ITV has a significant archive of material that exists on celluloid stored in cans – estimated at over 1 million assets, including 250,000 film items, accumulated over the company's 60-year history. Not only is the material at risk, as celluloid progressively degrades over time, rendering it unplayable, but also the archive content represents a substantial asset that companies like ITV can monetize. The Steenbeck Digitizer rapidly, accurately and safely transfers analog content to the digital domain, and can also automatically index that content in detail in order to give it even greater value.
Peter Englesson, CEO of Vintage Cloud, said: "Over the past 12 months, ITV has used a 35mm Steenbeck Digitizer to convert many hours of footage. They have been delighted with its accuracy and reliability, and the speed at which the Steenbeck Digitizer has enabled them to work. Now, ITV will supplement the 35mm system with a 16mm Steenbeck Digitizer.
"Once again, the Steenbeck Digitizer has proven that it is the optimum tool for cost-effectively maximizing the integrity and value of large content archives."
Steenbeck Digitizer is the only system capable of digitizing separate image and audio at the same time at up to 4K resolution and up to 60 fps. It is therefore 3-5 times less costly per digitized hour than other systems while delivering unprecedented image quality. Recognizing the nature of much archive material, Steenbeck Digitizer is highly tolerant of broken perforations, fragile splices, warped and brittle film, and is also capable of handling shrunken film via a special capstan sprocket.
Vintage Cloud's AI-based Smart Indexing capability, in combination with its in-house developed software, can also create a file of metadata that enables fast, easy searching – increasing the monetization potential of assets while saving time.
vintagecloud.com
Top Related Stories
Click here for the latest broadcast news stories.