Production News
16/08/2017
Adaptation Of Gaiman's Good Omens For Amazon And BBC Two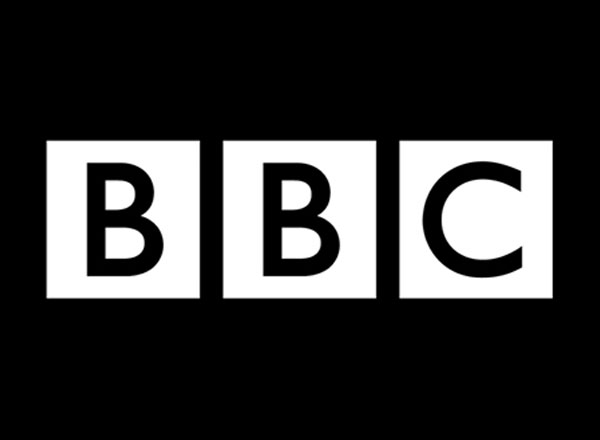 Multi-award-winning actors Michael Sheen, OBE (Masters Of Sex, Passengers and the upcoming films Home Again and Brad's Status) and David Tennant (Broadchurch, Doctor Who, Jessica Jones) are to star in Good Omens, a six-part humorous fantasy drama, for Amazon and BBC Two.

Equal parts humour and horror, fantasy and drama, this 6 x 1 hour series is written by Neil Gaiman (American Gods), who will also serve as Showrunner. It is based on the well-loved and internationally bestselling novel Good Omens by Terry Pratchett (Hogfather) and Gaiman.

Good Omens is being produced by the comedy team at BBC Studios, the BBC's commercial production arm, Narrativia and The Blank Corporation, in association with BBC Worldwide.

Good Omens was commissioned for Amazon by Roy Price, Head of Amazon Studios and Prime Video content globally, and for BBC Two by Patrick Holland, Controller, BBC Two; Shane Allen, Controller, BBC Comedy Commissioning and BBC commissioning editor Gregor Sharp.

Good Omens is set to broadcast on Amazon Prime Video and BBC Two in 2019. BBC Worldwide will distribute second-run rights internationally.

Sheen will star as the somewhat fussy angel and rare-book dealer Aziraphale, and Tennant will play his opposite number, the fast living demon Crowley, both of whom have lived amongst Earth's mortals since The Beginning and have grown rather fond of the lifestyle and of each other. So it's really terrible news for both of them that, if Heaven and Hell have their way, the world will end on Saturday. Next Saturday, in fact. Just before dinner. The armies of Good and Evil are amassing, Atlantis has risen, tempers are flaring. The Four Horsemen Of The Apocalypse are ready to ride. Everything appears to be going according to Divine Plan. Except that someone seems to have misplaced the Antichrist…

Good Omens will be brought to the screen by the highly acclaimed director Douglas Mackinnon, whose credits include Doctor Who, Outlander and the standalone Victorian episode of Sherlock: The Abominable Bride, winner of the Primetime Emmy Award for Outstanding Television Movie last year.

Michael Sheen said: "I first read Good Omens as a teenager and it's been one of my favourite stories ever since. To be part of the team entrusted with bringing it alive on screen is a bit of a dream come true to be honest. To work alongside Neil, who I think is one of the greatest storytellers of all time, is incredibly exciting. And, just like the rest of the world, I'm a huge fan of David's so I relish trying to save it with him."

David Tennant said: "Michael Sheen, Neil Gaiman, Terry Pratchett and directed by Douglas Mackinnon, it's a dream team and a dream gig. I am very excited that I've been asked to be part of this amazing project. Bring on the Apocalypse!"

Douglas Mackinnon, Director and Executive Producer, added: "Ironically, given that it is a timeless novel, the Good Omens story stretches from the beginning of time to quite near the end of time. I am honoured to be working with Neil Gaiman (and Terry Pratchett in absentia) and directing such a wonderfully prestigious project for BBC Studios and Amazon. I hope to deliver an epic parcel of fun just before Armageddon arrives instead."

Neil Gaiman, Writer and Executive Producer, also said: "If you are looking for actors to play two of the best-loved characters you and Terry Pratchett ever created, then, if you are very lucky and have been very good, you will get Michael Sheen and David Tennant to bring them to life. The best Welsh actor of his generation gets to be an angel, the best Scottish actor of his, a demon. Terry and I wrote Good Omens (I like to think it's one of the funniest novels ever written about the end of the world and how we are all going to die) almost 30 years ago. It's strange that it feels more relevant now than it ever did before. I only wish that Terry could be here to see it come to life with such a fantastic team."

Chris Sussman, Head of Comedy at BBC Studios and Executive Producer said: "We're thrilled two actors of the calibre of Michael and David loved the scripts as much as we do, and have signed up to play the leads. This is a very good omen for the project indeed."

Roy Price, Head of Amazon Studios and Prime Video content globally, said: "We could not have hoped for two better suited actors to take the roles in this highly-anticipated show. We look forward to seeing David and Michael make these roles their own, as they are sure to do, and look forward to bringing the show to Prime members around the world in 2019."

Rob Wilkins, Executive Producer and Narrativia MD, concluded: "I can say with absolute certainty that Terry would be utterly delighted with our Crowley and Aziraphale - both David and Michael were very much in his mind for the roles when we began developing this series for television all those years ago, and I can't believe we've been lucky enough to sign up our dream choices now. I'm so excited that we are this close to filming Neil's brilliant scripts with Douglas at the helm."

Top Related Stories
Click here for the latest broadcast news stories.