Broadcast News
08/08/2017
IBC2017 Delves Into Future Technologies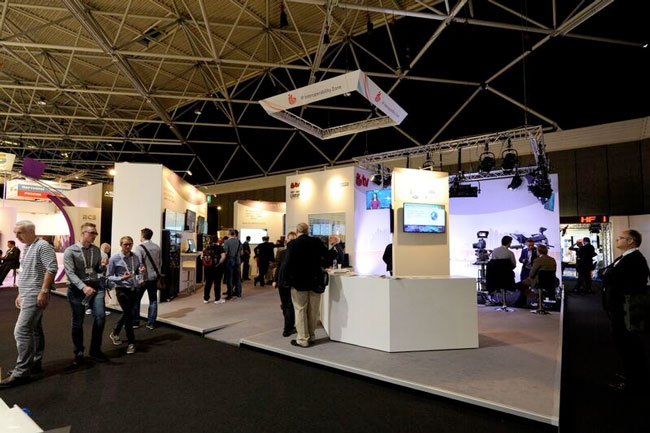 At IBC2017, visitors will have the opportunity to experience a world of the latest technologies and learn about the trends that are enhancing, customising or transforming the user experience.
'Broadcast is about to be transformed' is the Business Transformation conference session and includes speakers from Google, Freeview Australia, DMC and DTG as they discuss the myriad disruptions currently facing broadcast on all fronts. With IP-only delivery, on demand consumption, and personalised user experiences, what can broadcasters do to make the most of these transformations?
The series of Tech Talks on Sunday 17 September includes 'Inventing the Future – Decoding the Unknown'. This will be a wide-ranging discussion with experts envisioning the technologies and applications that are likely to materialise in the near and distant future, and the impacts they might have. The panel includes senior executives from BBC R&D, NHK, 21Million, Nuance Communications and Disney Research.
'Artificial Intelligence – Driving the Next Wave of Innovation' looks at the potential for AI, which is still largely uncharted territory. Attendees will hear from technology pioneers including Alex Zhukov, CTO at Videogorillas, and Yoav Oz, Co-founder of Spotad, about the latest developments in AI, how to harness them and how they might affect companies and consumers.
'In Conversation with... Bots: Messaging and Voice Platforms as the Next Battleground for Consumer' signals that 'The Big Bot Battle' surrounding Chatbots as an interface and service has started, but there are still many challenges for this platform including functionality, adoption, monetisation, UX and payment integration. Panellists from organisations including Al Jazeera Media Network, The Bot Platform and TurnUp Music will debate emerging opportunities, challenges and winning applications for the media industry.
Meanwhile in the Platform Futures strand, Arash Pendari, founder of Vionlabs, presents 'Future User Experience: Mathematics or Art?', a visual and information driven session with personalisation of content at its heart.
The Auditorium will host a Big Screen Experience entitled 'Future Camera and Presentation Technologies and Applications leading to AR/VR, Immersive Media, and Holography' featuring David Stump ASC and Jon Karafin. In conversation with Julian Pinn, Managing Director of Julian Pinn Ltd, they will discuss the latest technologies that are destined to revolutionise how images and volumetric light-fields are captured, as well as how to empower content creators to explore and display their own free-viewpoint creations of both live-action and computer-generated content within augmented and virtual reality immersive media playback environments, including future holographic displays.
www.ibc.org
Top Related Stories
Click here for the latest broadcast news stories.