Broadcast News
10/07/2017
Densitron To Exhibit Latest Products At IBC 2017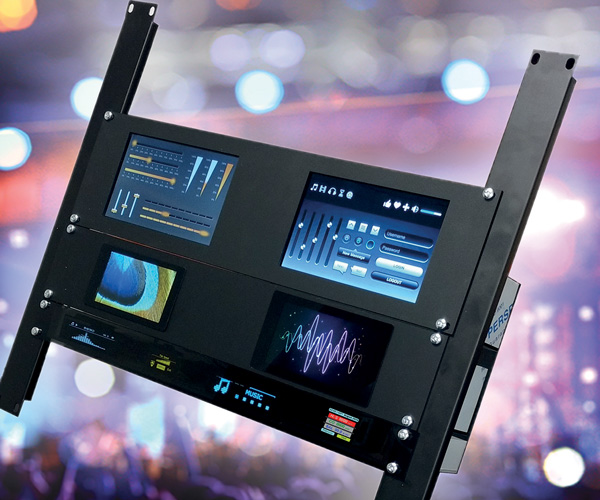 Densitron will be exhibiting at IBC in Amsterdam (Hall 10 Stand D42).
With its high quality products, the company continues to provide the broadcast sector with solutions designed to meet all of the needs of end users from acquisition through to post production and test and measurement, among others.
Densitron will showcase an extended range of monitors and displays set up to provide visitors with a complete understanding of just what can be achieved with its technology. These will focus on the latest touch options which include allowing users to 'feel' an area on a touchscreen and receive physical feedback as if from a button. This functionality is absolutely necessary when operating a touchscreen solution while viewing another screen.
With monitors ranging in size from 15" to 32" all with touch options, the company will also highlight the high resolution, contrast ratio, colour balancing and matching that can be achieved from these top of the range products. These monitors are also available with thick cover glass to meet the demands of any industrial environment and can be operated both with bare hands or thick fireproof gloves. In combination with Densitron's x86 embedded computer platform using high end AMD graphics processing power, capable of driving up to nine HD monitors or four 4K monitors, the graphics quality is outstanding. Critical for driving monitors and displays, embedded technology is key to a successful broadcast project, and the company will also make its initial introduction of ARM based embedded capabilities and future products.
A broadcast studio environment will provide visitors the opportunity to see and try out just how displays and monitors of all sizes and varieties – from OLED, TFT and Mono TFT displays to Bar/Cut and 4K monitors – can be utilised to their best advantage. Densitron will also be showcasing its latest Q-DOT display technology which provides high brightness, high contrast and high colour saturation. The 'studio' will showcase all of these technologies available from Densitron to suit the requirements of the broadcast sector, emphasizing the market requirements for high brightness, contrast and wide viewing angles.
In addition, the touch theme continues with visitors choosing to stop by for a coffee break able to play with the interactive touch table in the seating area.
Duncan Johns, Group Managing Director, Densitron Technologies said: "After an exciting start to the year when we made our debut appearance at a broadcast event, we are confident that our offering for this sector is both interesting and useful. We anticipate that IBC will be the ideal platform to announce a number of new products and partnerships, and demonstrate just how our global business has some relevant and high quality options for users in this sector to consider. We can't wait to see what the reaction will be."
www.densitron.com
Top Related Stories
Click here for the latest broadcast news stories.