Broadcast News
09/05/2017
Brainstorm To Introduce SmartSet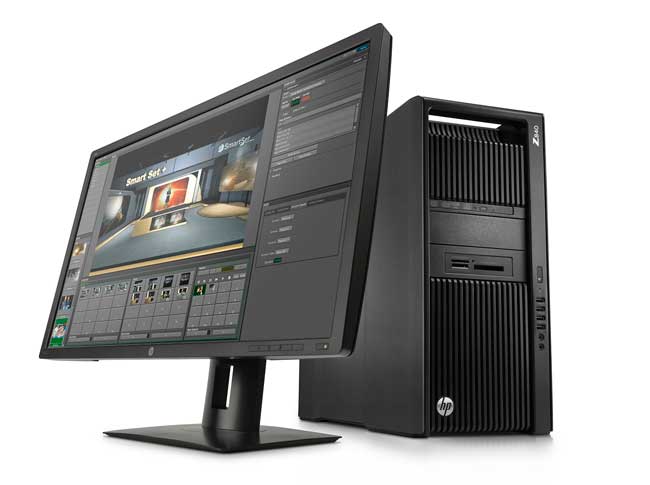 At BroadcastAsia 2017, 23 – 25 May, Brainstorm will introduce its template-based virtual studio solution, SmartSet.
Following its launch at NAB Show 2017, SmartSet is a template-based playout solution designed for small and local TV stations, and provides advanced Virtual Set and Augmented Reality applications without the need to create the sets themselves. Brainstorm's template solutions play out content to air which has been created by using pre-defined or purpose-built templates designed on Brainstorm applications.
A live virtual studio demonstration will also take place during BroadcastAsia 2017, while a theatre presentation will highlight the features of InfinitySet – the company's virtual set and augmented reality solution. This is further enhanced by graphics and other content created by Aston, Brainstorm's 2D/3D motion graphics creation, CG and playout solution.
InfinitySet's HandsTracking feature, which allows presenters to trigger animations and graphics with the movement of their hands, is part of the patented TrackFree technology which is unique to Brainstorm and offers tracking capabilities without any external hardware required. TeleTransporter – a 'virtual traveler' feature – and 3D Presenter (which generates a true 3D representation of the live presenter, enabling them to cast virtual shadows and reflections over other real and 3D objects within the virtual environment, enhancing the realism of the programme content) are just two features available thanks to TrackFree.
OnDemand, Brainstorm's multi-purpose playout solution, will also be on display at the event. Brainstorm will exhibit on booth 4P3-01.
Image: SmartSet, a template-based virtual studio solution.
www.brainstorm3d.com
(JP/MH)
Top Related Stories
Click here for the latest broadcast news stories.