Broadcast News
19/04/2017
Cooke Optics To Unveil S7/i Full Frame Plus Lenses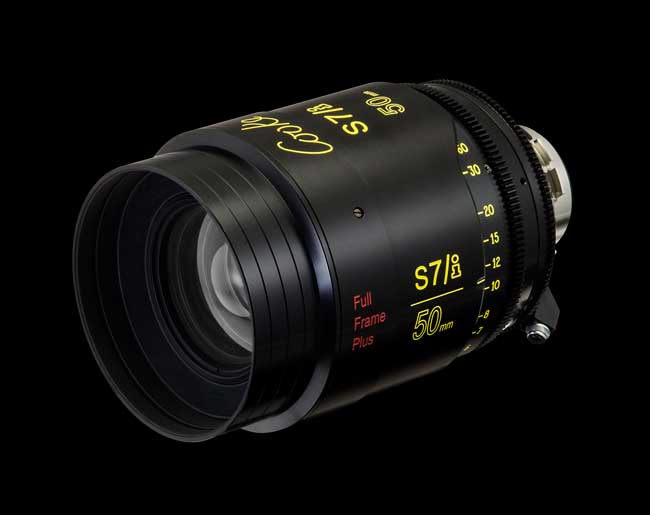 At NAB 2017, Booth C5414, Cooke Optics will launch its S7/i Full Frame Plus prime lens range.
The range is designed to cover the emergent full frame cinema camera sensors, up to the full sensor area (46.31mm image circle) of the RED Weapon 8K.
The lenses feature the 'Cooke Look' and will be available in 18, 25, 32, 40, 50, 75, 100 and 135mm. All Cooke S7/i Primes have a true T2.0 aperture and cover 35/Super 35mm, Full Frame and beyond. They have a common fixed front diameter of 110mm, with a focus drive gear of 140T x 0.8 mod and an iris drive gear of 134T x 0.8. A nine-leaf linear module iris assembly is fitted into the Cooke S7/i lenses. The average weight of an S7/i lens is approximately 3.5kg. The range is scheduled to ship from June 2017.
Also at the show, Cooke will debut the Panchro/i Classic range and the new front Anamorphic/i zoom lens, plus the Anamorphic/i SF lens range, as well as lenses from its Anamorphic/i, 5/i, S4/i and miniS4/i ranges, and the Sony E and micro 4/3 mounts for miniS4/i and Panchro/i Classic lenses.
"The Cooke S7/i Full Frame Plus range enables you to shoot beautiful 35mm/Super 35mm format now, and also to be prepared when camera sensors go to full frame, VistaVision and beyond," said Les Zellan, Chairman and Owner, Cooke Optics.
Test footage from the S7/i range can be viewed below.
Cooke Optics S7/i Prime Lens Full Frame Demo Footage from Cooke Optics on Vimeo.
Image: Cooke Optic's 50mm S7/i lens.
www.cookeoptics.com
(JP/MH)
Top Related Stories
Click here for the latest broadcast news stories.