Broadcast News
27/02/2017
CTV Chooses Axon Cerebrum Control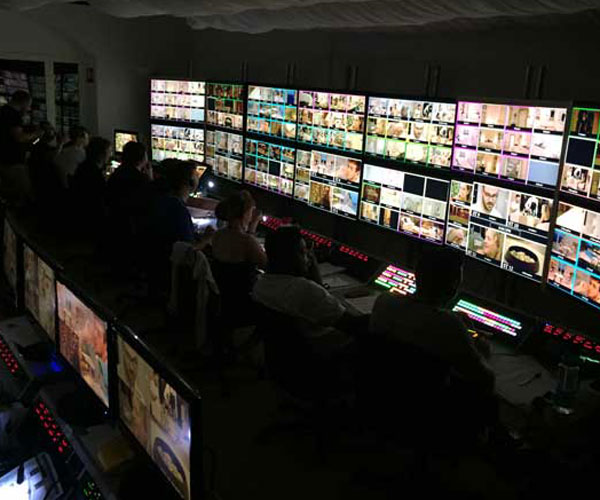 Outside Broadcast company CTV recently selected Axon's Cerebrum control and monitoring platform for TwentyTwenty's reality television show, First Dates Hotel (Channel 4). 


Shot on location in the south of France, the production required control of a Powered by Ethernet (POE) workflow, including 80 remote cameras, with Cerebrum at its core.
CTV already relies on Cerebrum for major OB sports productions, such as The Open, where it enables crews to control and manage a huge number of external sources. Given the complex set-up for First Dates Hotel, which employed IP infrastructure to capture and manage the action remotely, the team selected Cerebrum again to provide robust control and support a flexible workflow. 
A full Cerebrum system was employed, managing IP camera control units, tally, UMD contribution and linking together the main broadcast equipment including the video router and two Lawo V-pro8 video processors. A total of 80 Panasonic fixed-rigged IP cameras throughout the hotel, plus 18 robotic units located poolside, were controlled via 20 CCP-4200 42-button coloured LCD 1RU panels. These panels, a bespoke Axon design for CTV, simplified the workflow enabling all devices to be controlled from a user-friendly interface with flexible color-coding to navigate between the five main camera zones. With a dedicated remote operator beside each of the three directors in the gallery, recording four cut streams (12 in total), directions could be given in real-time and the results made available immediately.
Richard Morton, Base Technical Supervisor at CTV OB, said: "Cerebrum's speed and feature-set offered great creative opportunities for the directors on this production. They didn't have the time or the inclination to take on the technicalities of the set-up but with Cerebrum, the director could talk through ideas with the operator beside him, who then recorded, configured and executed his directions in front of his eyes. That blew them away. They were really impressed by the freedom Cerebrum gave them and the whole vibe of the production was upbeat and positive as a result.
"We have had extensive experience working with Cerebrum in live sports and have complete confidence in the system in that environment.
"In reality TV, directors face different creative challenges and need greater flexibility. Our close collaboration with Axon lets us proactively address those needs and gives us real competitive advantage. With Cerebrum at the heart of our operational set-up, CTV can provide our clients with an impressive, glossy and flexible front-end and the ability to manage productions seamlessly. It just works."
axon.tv
(MH/LM)
Top Related Stories
Click here for the latest broadcast news stories.