Broadcast News
28/11/2016
CNCaPART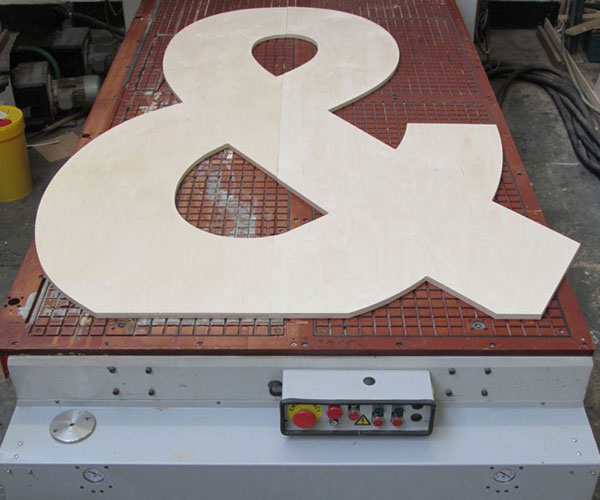 Set up recently in London, E10, CNCaPART operate a large bed CNC routing machine.
Able to cut/shape material up to 3050mm x 1550mm & with a cutting height of up to 185mm, they are able to take on the largest of jobs.
They also offer short lead times on small and large cnc projects.
Their cnc service is used by a wide variety of industries, including Prop Making, Architects, Designers and Makers as well as the Construction Industry.
They can cut various materials including Plywood, MDF, Solid Timber, MFC, Perspex, Acrylic, Foamex, Aluminium, Dibond and Alupanel.
Having the ability to accept image files in formats including pdf, jpeg, etc, and translate them into cad cam files means clients don't have to have any Computer Draughting abilities themselves. Recent commissions have included giant Ampersands for Greenpeace and 10 foot tall plywood trees for a reception at Grosvenor House, London.
They are happy to discuss your project over the phone, alternatively if you only require a quotation, you can e-mail your enquiry to sales@cncapart.com.
With over 10 years' experience in designing technical furniture, Technical Desking has delivered for some of the largest and most creative post production, music and graphics studios in the world including MTV, Uncle, Jungle, Wave, Molinare, Evolutions, Envy, AMV, QVC and the BBC. Drawing on this wealth of knowledge, they created mybigdesk, a one-stop-shop for all of your technical furniture requirements.
mybigdesk.com
Top Related Stories
Click here for the latest broadcast news stories.