Broadcast News
01/09/2016
Advanced Mobile ADR Recording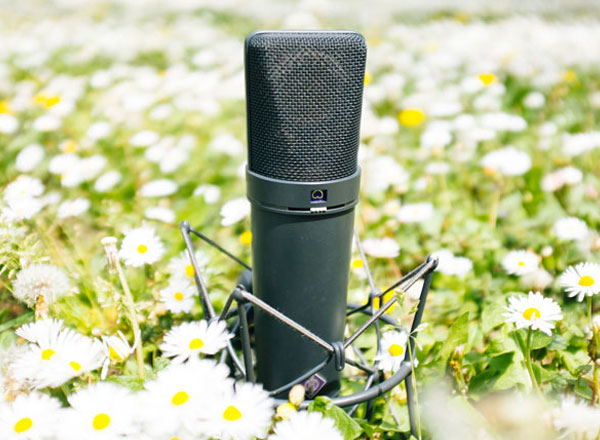 One of the major stumbling blocks with today's post production sound is how do you get the actors back to record ADR once filming, or the actors schedule, has been completed. A nightmare scenario that is even more relevant with today's ever-decreasing schedules and budgets, writes Max Hoskins and Milos Stojanovic.
Actors need to be re-scheduled, transport organised and re-recording studios booked, all at additional cost. It is something that can be a logistics problem and that can sometimes takes place months after filming has been completed. Is the actor available? Have they moved onto a new production? Are they on holiday? All the above are typical of most productions in today's world.
I faced this problem few years ago where the post supervisor had all of the above and more. He knew that, whilst filming was taking place he was not only going to lose some of the actors to other productions, but that filming had also been pushed back affecting the post schedule that couldn't be moved. With the actors being tied to the set there was no way any of them could be pulled away for any ADR recording.
He then approached us to find out if there was a solution to his dilemma. To begin with, I was somewhat cautious as I knew what options were currently available: mobile vans kitted out with basic recording gear where the actor uncomfortably works inside to record their lines. Complex recording set-ups where huge panels are put in place to offer what ends up being basic sound isolation that for all the effort, never really works.
When on location or on a sound stage we realised that complete isolation of the surrounding environment was not the priority for a good result. Clarity of the actors' lines and above all the acoustic values were the most important things. Our priority was quality, mobility and ease of set up.
The solution we came up with was a complete re-think on what was available. The "Yurt" mobile ADR recording system (registered design). Simply put, this is an acoustic tent designed to fit a specifically built frame that can be set up in thirty minutes and that can all fit into the boot of a standard car along with the recording equipment.
The specialist acoustic surround material we use was acquired from a manufacturer in Germany but our next problem was providing the picture cueing wipes and audio beeps for the actors to work with. To lug even more hardware around the world just for picture cues was something we wanted to avoid. Here we solved the problem by using EdiPrompt, a simple and powerful piece of software that overlays onto the picture and produces beeps, picture wipes and amazingly, text on screen. This last part has proven invaluable as the actor now not only receives the necessary cue information but, can stay standing and forward facing reading his lines from the screen without the need to have a rostrum and paper text in front of him. It also, more often than not, helps to achieve a much better performance and end result.
With the system now proven it is already starting to change the way post schedules can be achieved and thought out in different ways. An example of this was when we were asked to help with a period production called 'Paradise', which was being filmed in an old manor house in the north of England. Whilst filming was commencing on episodes 3 and 4, previous episodes were ready to work on. In this ideal situation, we were also able to record a lot more of the actors as most were already on set. Working this way also meant that they didn't have to change out of their costumes, just come off the set and straight into recording. The actors loved it as they were still "in the role" mentally, whereas having to record what was needed weeks or months later can sometimes prove harder for them to re-create the performance needed.
Another situation was when my colleague Milos had to go to Morocco, where filming of the epic 'A.D.' series was taking place. Here it was impossible to fly each of the actors back to England every week and, with no ISDN or Source Connect capabilities, using the "Yurt" was the only way out. It again proved invaluable for the production with amazing results and Milos the engineer got to go swimming every morning with a pool right outside his hotel room. Life can sometimes be hard.
An emergency also came up where Matt Damon had to be flown back to England from where he was filming in order to shoot some additional 'Pick Up' material for the latest Jason Bourne movie. The production only had him for a few hours before he was again, whisked off to the airport and back to Canada. Again the use of the "Yurt" proved invaluable. Once filming was complete he simply walked into the "Yurt" and recorded all the lines that were required for the rest of the film.
This new and advanced way of working has proven to be a very cost effective and efficient when employed correctly in a production's schedule. Actors also seem to like it as they can now record their lines between scenes rather than sitting around on set or having to come back to an ADR recording studio. However, one surprising fact has emerged when working with this system, be it on set or location. The actors now seem to not only complete the required work quicker, but the sync and performances also turn out to be much more accurate. Whether this is because they are "in their space", rather than in a sterile ADR recording studio, or because of other reasons is something of a mystery.
There are also dangers, as in the case of Martin Shaw who had an injury and couldn't travel to London for recording. Here, we had to set up in his house in the country and record what was required. He loved it and all went extremely well, but now he's thinking of insisting that he only ever records this way again in the future.
mobileadr.co.uk
Top Related Stories
Click here for the latest broadcast news stories.