Broadcast News
06/07/2016
Telestream To Tackle Live Streaming Solutions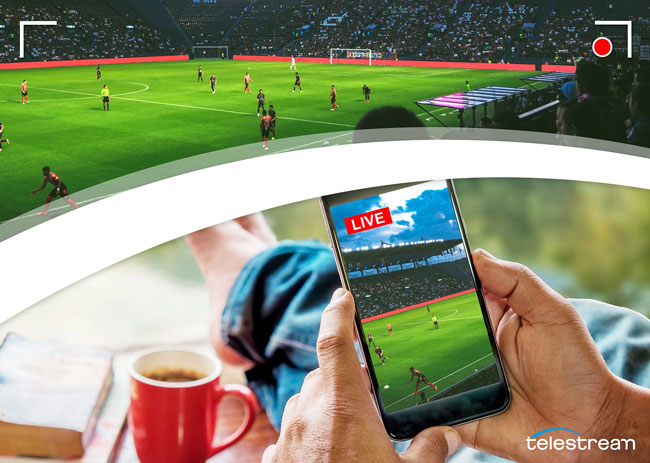 Telestream has announced that it will introduce its Lightspeed Live Stream solution to the European market at IBC 2016.
Lightspeed Live Stream is an enterprise-scale live streaming platform which has been developed to provide premium content OTT to end users watching on their device of choice.
The company will also demonstrate Lightspeed Live Capture; this provides encoding of real-time SD, HD and UHD into all of the common high-quality mezzanine formats in use worldwide, while simultaneously supplying a streaming proxy for each channel being processed. The integrated hardware and software appliance combines multiple CPU and GPU cores, plus targeted ASIC CODEC acceleration to deliver flexible encoding performance.
Also at IBC 2016, Telestream will provide European debuts for new functionality within its enterprise-class software product Vantage. Through an Adaptive Bitrate (ABR) Optimization feature, Vantage can reduce delivery bandwidth needs and content distribution network costs by up to 40% within multiscreen distribution applications.
Vantage Open Workflows, which helps support OTT services to support multi-screen media distribution, will also be on display. This allows a user to start generating output before file input is completed, reducing processing time and empowering broadcasters to automatically access content as soon as it starts to enter the file-based workflow and before file ingest is completed.
Additional enhancements to its caption automation system, Vantage Timed Text Flip, provide subtitle overlay support for Latin-based languages (English, Spanish) together with Chinese, Japanese, Arabic, Greek, Hebrew, Cyrillic, and more, increasing captioning process automation while maintaining the right level of human interaction in any application.
Telestream Cloud will also be available at IBC. This video encoding SaaS (software as a service) is suited to meet the needs of video production and post production professionals. It extends the reach of encoding capabilities to a wider audience seeking Telestream quality encoding, while offering cloud-encoding scalability for current users.
Paul Turner, VP, Enterprise Product Management, said: "The challenge facing broadcasters today encompasses OTT multi-platform delivery much more than ever before – the quality of their multi-platform offerings – both live and file-based – can be the difference in today's fluid consumer-centric market. At IBC, we will demonstrate the market leading position that Telestream is building in all facets of this demanding market: the reason why so many broadcasters and facilities worldwide regard Telestream as its trusted technology partner."
www.telestream.net
(JP)
Top Related Stories
Click here for the latest broadcast news stories.