Broadcast News
11/04/2016
Boxx TV To Celebrate 10th Anniversary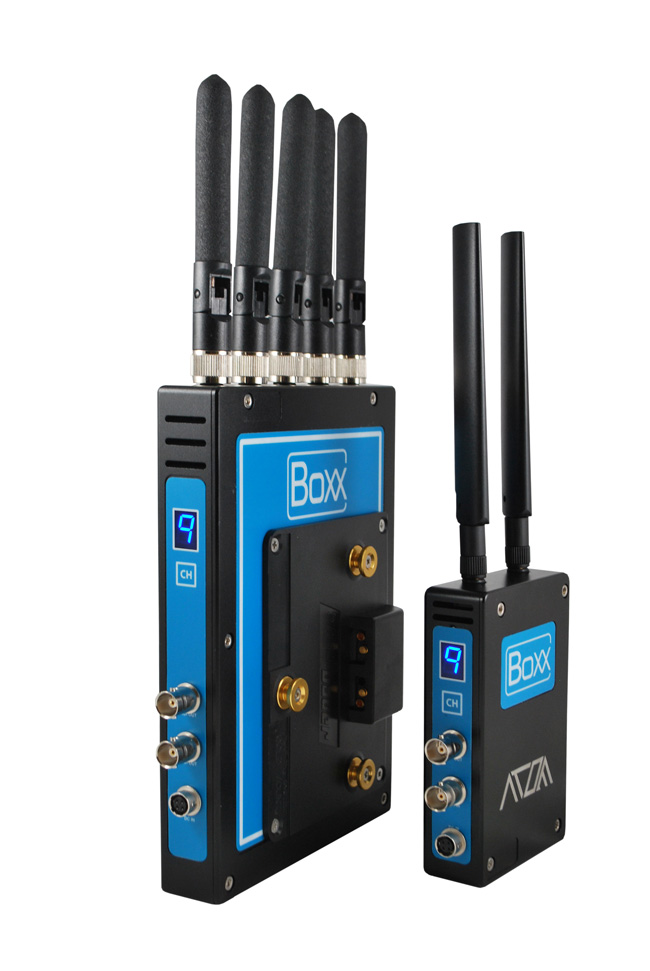 Boxx TV will celebrate its 10th anniversary at NAB 2016. At the show, the company will demonstrate the 'Atom' system, a new solution for Video Assist and wireless monitoring.
The Atom is a small wireless solution offering High Definition video with Zero Delay over ranges of 600m or more, for live filming or productions where roving cameras work alongside cabled cameras. At just 111 x 71 x 25mm, it weighs 253g and supports HD-SDI & HDMI inputs. It is designed to operate out of the box without configuration and with instant real-time channel selection.
To compliment the solution, the company offers a range of components to configure a complete, flexible and scalable Video Assist solution with an unlimited number of receivers. At NAB 2016, Boxx TV will demonstrate a new dual channel director's monitor.
Boxx TV's original zero delay HD product, the Meridian, has been chosen for productions such as the Emmy Awards, the Brit Awards, the Vancouver Winter Olympics, Australia's Got Talent, and Masterchef Australia; while the company's long range wireless product, Zenith, has been used on shows such as Top Gear Festival and Driving Wars.
The Meridian comes with features and accessories such as camera control, Iris and Tally, and remains the standard for Steadicam, UAV, or any kind of roving cameras used in broadcast, film and video setups. In an increasingly congested licence-exempt spectrum, the Meridian comes into its own by using a much narrower channel bandwidth than many of the other products on the market, thereby increasing the robustness of the signal.
"We have come a long way since we launched our MPEG-2 transmitters at NAB ten years ago," said Darren Bilton, CEO, Boxx TV. "Back then, licence-exempt transmitters were prohibitively expensive and half a second was considered low latency. RF transmitters have become compact, easy to use, and affordable devices that can be used with confidence for a host of mission critical applications where wireless is a must. It has been my ambition to create a product that will allow people to adopt our technology according to their immediate budget and feature requirements, and then to add components later as needs arise. In the Atom system, every component will work with every other component without pairing and with minimal configuration making it the easiest and most comprehensive solution we have developed to date."
www.boxx.tv
(JP/LM
Top Related Stories
Click here for the latest broadcast news stories.