Broadcast News
06/04/2016
Amagi Announces Partnership With Zixi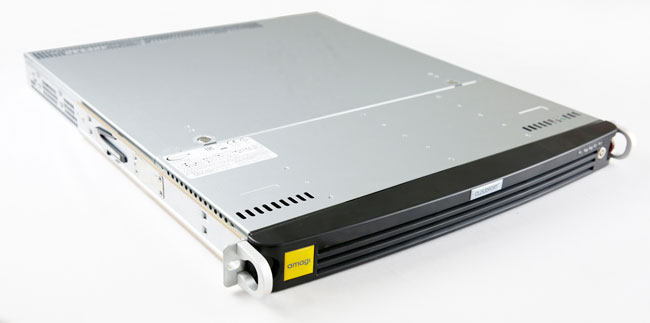 Amagi has announced a strategic partnership with Zixi to enable IP contribution and streaming for Amagi's CLOUDPORT 3.0.
CLOUDPORT 3.0 is a next-generation channel playout platform that provides TV networks with greater flexibility to spin new channels and create regional feeds immediately to keep up-to-date with viewers' changing dynamics and preferences.
It is available as a commercial off-the-shelf (COTS) platform using Intel servers, and can also be deployed at operator headends while retaining full control over operations with the broadcasters. The partnership with Zixi equips CLOUDPORT to deliver live broadcast and playout over IP.
K.A. Srinivasan, co-founder, Amagi, said: "The key to offering an economical and scalable cloud playout is the ability to deliver high-quality content over IP. By enabling contribution and streaming over IP in CLOUDPORT using Zixi, we are giving our customers the best-in-class when it comes to delivering broadcast video — SD, HD, or UHD — that is reliable, error free, and secure."
Amagi will offer Zixi IP contribution to the CLOUDPORT 3.0 platform allowing broadcasters to take advantage of a growing number of Zixi ecosystem devices such as Zixi-enabled encoders (HW and SW) and cameras. Amagi will use Zixi Feeder™ running on a Zixi appliance to input live feeds to CLOUDPORT, or use Zixi On-Air for mobile content delivery from tablets and phones.
Amagi will also be able to deliver a Zixi stream from virtualized CLOUDPORT servers to operator headends over IP. The net result is a reliable offering that enables high-quality IP delivery through CLOUDPORT. In addition, Amagi has integrated its STORM receivers with Zixi to receive IP streams at the headends to localize feeds through ad and content insertion at the edge.
"We are excited that Amagi has partnered with Zixi for distance-agnostic, high-quality IP-enablement of their CLOUDPORT platform," said Ray Thompson, vice president of product marketing at Zixi. "The combined offering enables broadcasters and content producers to dramatically increase workflow efficiency, launch new channels while reducing costs, and improve overall manageability end-to-end. Zixi Feeder and Zixi On-Air enables protected video contribution at low latency and low overhead delivered from any device anywhere there is an Internet (wired/WiFi/3G/4G) connection to Amagi CLOUDPORT for management and playout."
Image: Amagi CLOUDPORT 3.0 for Virtualized Playout.
www.amagi.com
(JP)
Top Related Stories
Click here for the latest broadcast news stories.