Broadcast News
10/03/2016
Wisycom Announces NAB Lineup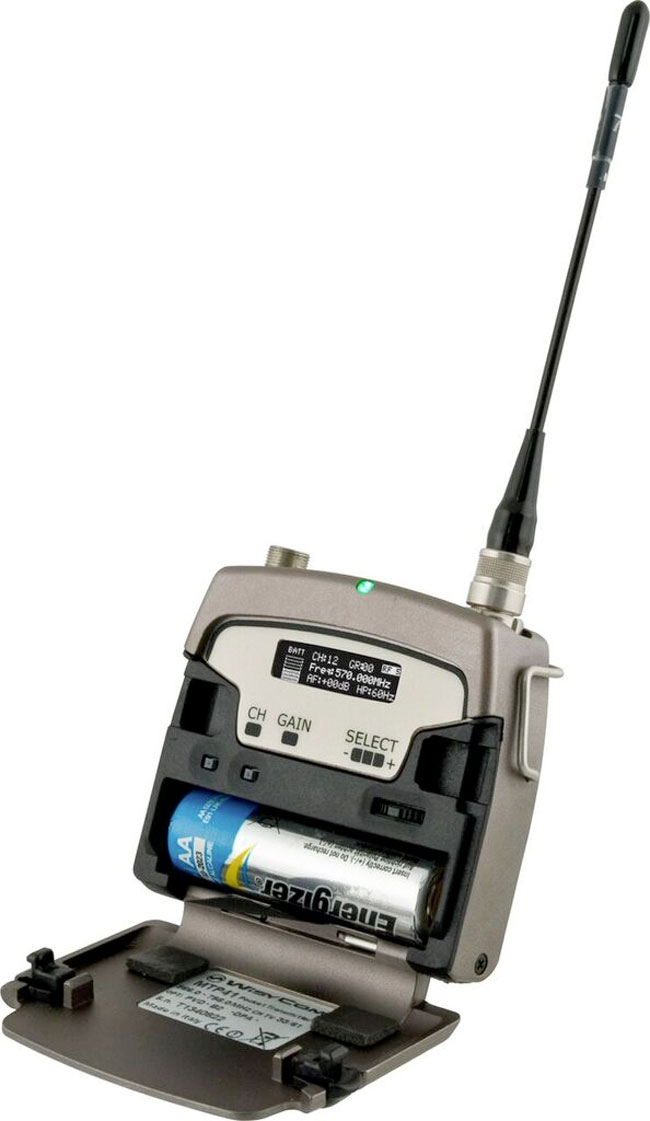 Wisycom will demonstrate the MTP41S Pocket Wireless Transmitter at NAB for the first time next month, the company has confirmed.
Following on from the MTP40S, the MTP41S is small and lightweight and designed with professional wireless microphone users. It features an integrated hardware limiter, which acts as a variable attenuator, maintaining a distortion less than 0.3% without losing quality.
Users have a range of frequency options, up to 232MHz bandwidth in a 470/798MHz range. The MTP41S also offers user-selectable multi-companding systems; noise optimised (ENR) or voice optimised (ENC).
The design also features PCB for extended reliability and a metal alloy body. The OLED display enables fast setup with power options including one AA Alkaline or rechargeable NiMH battery.
Massimo Polo, Sales and Marketing Director, Wisycom, said: "The 50mW output power of the MTP41S now offers best-in-class functionality in today's tough RF environments. These new advancements, combined with Wisycom's leading RF technology, offer the customer and talent the smallest, most progressive transmitter on the market today."
Also at NAB, Wisycom will display its new CSI16T Smart Passive Wideband Combiner, which communicates with its MTK952N Transmitter through coaxial inputs. The CSI16T works up to 3W of power and allows smart power management, ensuring automatic transmitter compensation for any combiner loss by raising power accordingly, while simultaneously keeping limits on the output port.
Wisycom's MAT288 Programmable RF Combiner, MFL Wideband Optical Link, MTK952N Dual Transmitter, MRK960 Modular Wireless Microphone Receiver, MTH400 Wideband Handheld Transmitter, MTP40S Wideband Bodypack Transmitter and Bx1 Fiberbox with MFLC Compact Wideband Optical Link, MP221RF Amplifier and FRK fan module will also feature at the show.
www.wisycom.com
(JP/LM)
Top Related Stories
Click here for the latest broadcast news stories.