Broadcast News
16/02/2016
Shotoku Broadcast Systems Unveils SmartPed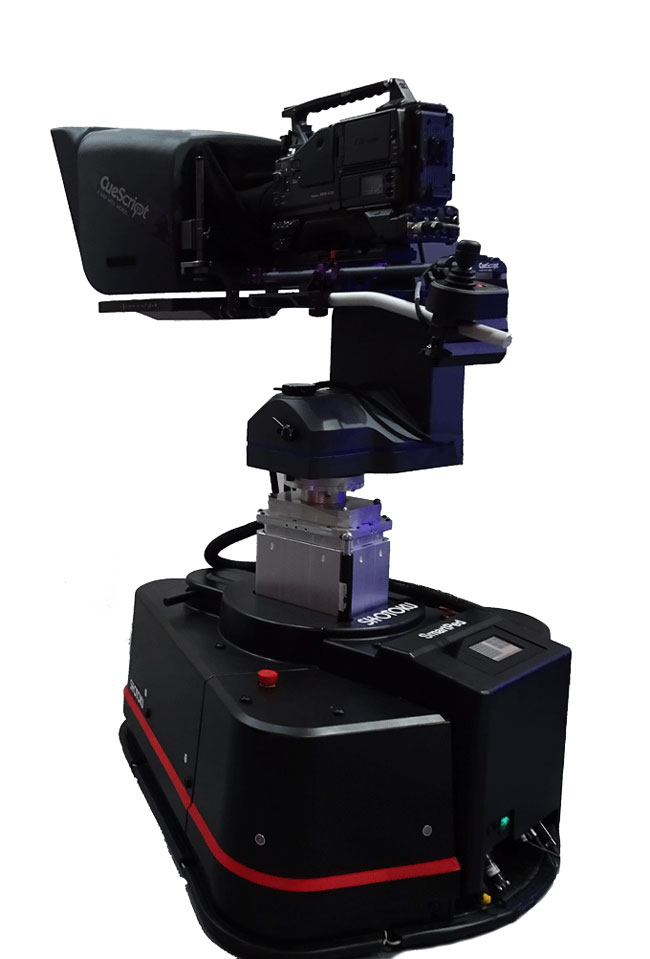 Shotoku Broadcast Systems has confirmed it is to debut SmartPed to the US market at NAB 2016. SmartPed is the latest addition to the company's range of advanced robotic camera systems.
A new, fully robotic XY pedestal, SmartPed addresses the growing demands of on-air environments. The three-wheel, smooth-steer pedestal features a new height column without the need of pneumatic balancing, multi-zone collision avoidance and detection systems and precision engineered electro-mechanical steer/drive system for performance and reliability.
SmartPed offers instant switchover between local/remote operation, which makes the pedestal flexible for any application. No re-reference or calibration is required when switching between these modes and a pan-bar mounted local joystick enables easy control from the studio floor as necessary. Designed for use in high-profile live TV productions, the SmartPed design has reliability and ease of use built-in. The stable height column provides enhanced on-air performance during pedestal moves even at higher camera elevations, while a local touchscreen panel enables diagnostic and local operation functions to be easily accessed from the studio floor. Floor-level adjustable LED lighting indicates the current status (moving, referenced, on-air, E-stop, etc.) of the pedestal. It also offers a VR tracking option under both local or remote control.
SmartPed is compatible with all Shotoku studio PT heads and integrates seamlessly with the TR-XT touch control system.
James Eddershaw, sales director, Shotoku, said: "Shotoku has been supplying leading broadcasters around the world with high-performance remote camera systems for many years. SmartPed is a result of that deep experience and marks the next phase in the technical and operational developments of robotic systems. As with all Shotoku systems, SmartPed was designed from the outset to provide precise, reliable operation day-in, day-out."
www.shotoku.tv
(JP)
Top Related Stories
Click here for the latest broadcast news stories.