Broadcast News
30/09/2015
DPA Microphones Suits Up For The Accountant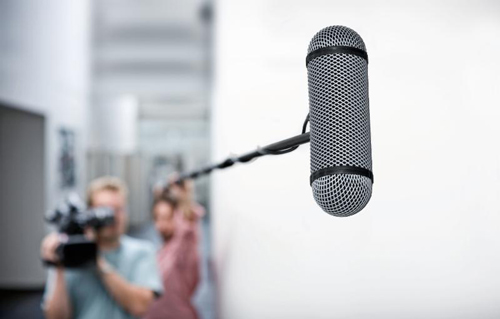 Production Sound Mixer Whit Norris, CAS, used company's d:screet 4098 and d:dicate 4017 on the set of 2016 Warner Bros movie starring Ben Affleck
Sometimes a microphone's versatility is just as important as the sound quality, especially on a movie set where anything can happen.
In order to capture the dialogue of the upcoming Warner Bros. film, The Accountant, freelance production sound mixer Whit Norris, CAS, decided to plant a variety of DPA Microphones' d:screet 4098 Supercardioid Microphones near the actors and within the environment for different scenes. He also used the d:dicate 4017B Shotgun Microphone as his main boom microphone.
Scheduled for a 2016 release, The Accountant is a thriller written by Bill Dubuque and directed by Gavin O'Connor. The story centers on a mild-mannered accountant who moonlights as an assassin, played by Ben Affleck. Since the film is heavily based on dialogue, Norris and his team, boom operator Doug Cameron and sound utility/second boom operator Alana Knutson, utilized the d:screet 4098 mics with a Lectrosonics transmitter in order to plant them in various scenarios.
With their low profile, courtesy of a nearly invisible cable and integrated gooseneck, the 4098s provided Norris and his team with the ability to properly and easily aim the mics into any required position.
dpamicrophones.com
Top Related Stories
Click here for the latest broadcast news stories.