Broadcast News
16/07/2015
Pie Town Productions Embraces Avid Everywhere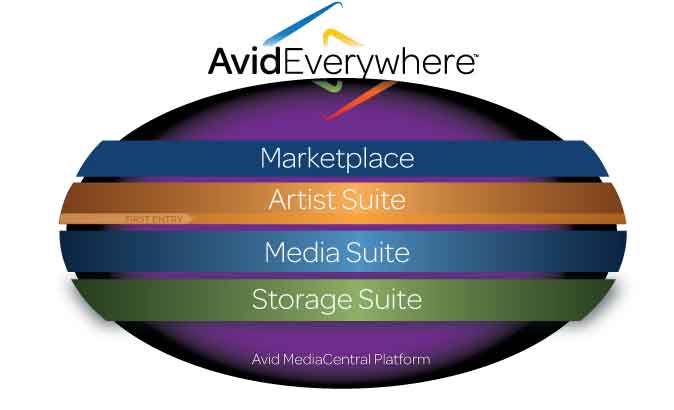 Avid has announced that Pie Town Productions, a reality television production company based in North Hollywood, California, has embraced Avid Everywhere to handle the high volumes of footage and deliverables while meeting the tight deadlines and budgets of reality TV production.
By investing in the Avid Artist Suite, powered by the Avid MediaCentral Platform, Pie Town has also been able to attract new talent, filling open positions with qualified candidates already familiar with the industry-standard Avid solutions.
Pie Town is known for reality TV productions including House Hunters, House Hunters Renovation, Tiny House Hunters, Joan & Melissa: Joan Knows Best, Flip or Flop, and Say It To My Face. It concurrently produces ten series, delivering more than 400 episodes a year.
With a growing list of projects and highly technical network deliverables along with video on demand (VOD) and iTunes requirements, Pie Town needed a non-linear editing solution that could meet all of their production deadlines, handle their high-volume workflows, and handle any content format.
As a long-time Avid Pro Tools customer, Pie Town made the decision to switch to the industry's preeminent editing solution, Avid Media Composer.
"We now use Avid products from ingest to output and the entire post process happens internally, without going to outside facilities, which helps us save time and money," said Dana Besnoy, vice president, post production for Pie Town. "Our switch to Avid has also allowed us to expand our workforce as needed. As Avid is the industry standard for media editing, our switch to the the Avid MediaCentral Platform has enabled us to significantly broaden the talent pool and find a wide array of professionals who can immediately jump in on any project."
Pie Town has also deployed the Storage Suite's Avid ISIS® shared storage system to facilitate project sharing and make editorial on larger productions more cohesive. According to Besnoy, Avid solutions integrate easily with third-party systems, making it easy for them to design workflows.
"Avid Everywhere has gained a lot of momentum among some of the most highly respected post-production professionals in the industry," said Jeff Rosica, senior vice president, worldwide field operations at Avid. "The Avid MediaCentral Platform empowers studios like Pie Town Productions to meet the ever growing challenges of reality TV production."
avid.com
Top Related Stories
Click here for the latest broadcast news stories.