Broadcast News
26/06/2015
Quicklink Launches Bondio – Network Enhancer For Video Conferencing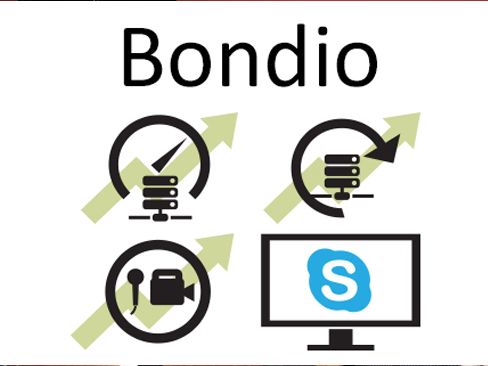 Quicklink Video Distribution Services has announced the launch of Bondio, a software solution available free for a limited period with the purchase of the Skype TX. The Skype TX is a professional broadcasting solution that includes SD/HD SDI and HDMI inputs and outputs.
Bondio delivers improved bandwidth by bonding a combination of internet connections together to create one super connection. Internet connections such as Wi-Fi, 3G/4G USB dongles, WiMAX and Ethernet can be automatically bonded together allowing for a single stable, high quality transmission.
Alternatively, if you only have a single connection and experience multiple packet loss whilst sending media, Bondio's unique Forward Error Correction (FEC) algorithm can compensate for data packet loss protecting the packets and increasing the reliability of the network connection.
The Quicklink Bondio is available with the purchase of the Quicklink Skype TX. The Quicklink Skype TX is a robust 1U hardware, designed for use in television production studios and other professional environments that enables reception or transmission of Skype calls as SD/HD-SDI or HDMI video with embedded or balanced analogue audio, providing the best call quality available in an HD video format.
quicklink.tv
Top Related Stories
Click here for the latest broadcast news stories.